Tokyo is the world's biggest city, and with a population of 37 million citizens, there are so many incredible tokyo districts to enjoy. Whether you want to see history, sumo wrestling, markets, electronics, or nightlife, Tokyo has a perfect area for you. 
Did you know Tokyo has 14 urban hubs and 23 city wards? Each one of these hubs is like a city within a city. Tokyo has one of the world's most comprehensive public transport systems, and it is easy to get around. But it is essential to find the best place to stay in tokyo – and this article will look at some of the best spots.
Shibuya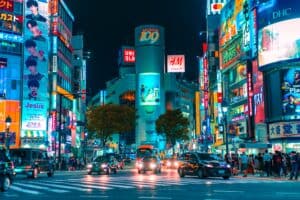 When people think of Tokyo, they imagine vibrancy, energy, and unique culture. Shibuya offers precisely that. The Shibuya district is best-known for the Shibuya crossing, a world-famous landmark and the world's busiest intersection. 
Plus, visitors know the neighborhood as Tokyo's entertainment capital because of the colorful neon lights, world-class shopping facilities, and delicious food. It is a prime location for Tokyo sightseeing.
The main benefit of staying in Shibuya is the transport links. Two of the world's busiest train stations are in Shibuya, and you can effortlessly get around the city or other cities in Japan via Shibuya. Also, it is near most of Tokyo's most fantastic tourist attractions. 
Some of them include amazing local cuisine and the best Japanese snacks you can find in the city.
Asakusa
Asakusa is a quiet spot to stay in Tokyo. It is away from Shinjuku, Shibuya, or Roppongi's vibrant nightlife, but it is home to some of Tokyo's most authentic temples. The most notable temple is the Senjosi Temple – one of Japan's most visited temples. You'll also enjoy some of Tokyo's best restaurants in the district. 
The main benefit of Asakusa is the budget options. You can find an array of budget hostels and hotels in the region. It is also close to attractions like the Tokyo Skytree, one of the world's tallest towers with fantastic city views. 
However, the district is slightly out of the way of Tokyo's most popular attractions. 
Shinjuku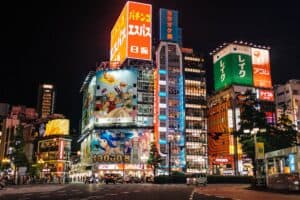 Shinjuku is Tokyo's nightlife capital, and it is an eclectic mixture of neon-lights, vibrant nightlife, and incredible restaurants. Visitors love how connected Shinjuku is to other famous Tokyo districts, with the area directly connected to Tokyo's main metro lines.
Shinjuku is arguably Tokyo's shopping hub, with an endless list of electronic shops, including Yobobashi and BIC Camera. You can find numerous electronic bargains from Japan's household electronic manufacturers. 
Shinjuku is one of the most popular tokyo neighborhoods, but that doesn't mean there aren't bargain accommodation deals. You can find many fantastic deals within the area, including hostel, hotel, and Airbnb deals. 
It is essential to choose Shibuya's best location to suit your needs. The west area is the business area, and the north-east is the best for nightlife and entertainment. 
Roppongi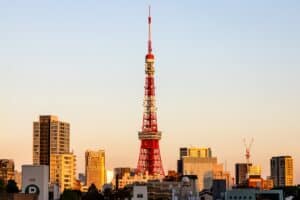 Roppongi is one of Tokyo's best tourism districts. Locals and visitors know Roppongi as one of Tokyo's best nightlife districts, and it offers a phenomenal central location. If you want to see some of Tokyo's most excellent art museums, galleries, theatres, and shopping centers, you'll love Roppongi.
It is also the hub of Tokyo's international scene with lots of expats, international business people, and the closest to a western culture within Tokyo. You can find many excellent accommodation deals in Roppongi, and it is also the hub of Tokyo's high-end hotels, with many 5-star luxury hotels.
If you want to stay in Tokyo's cosmopolitan hub, Roppongi is the spot for you. The only negative aspect of Roppongi is that it isn't on the Yamanote Line, so it isn't as accessible as other places. 
Tokyo Station Area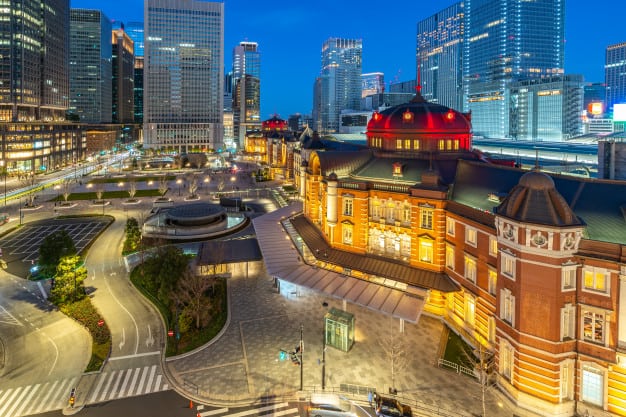 The Tokyo Station Area or Marunouchi is Tokyo's central transportation hub. If you're looking to get around Japan, it is by far the most convenient place to stay. You're very close to the Tokaido Shinkansen line, where you can effortlessly get to Osaka, Kyoto, or Nara.
You're also within walking distance of top-rated tourist areas such as Ginza and Nihombashi. Both areas have some of the cities most significant shopping stores, including luxury and budget shopping options. Plus, you've got the option of exploring the imperial palace and the nearby parks offering the opportunity to walk around and enjoy the fresh air. 
If you're a fan of Japanese anime, you're only a 4-minute metro ride away from Akihabara – one of Tokyo's top entertainment hubs. The only negative to the Tokyo Station Area is the expense of some accommodation and restaurants because it is Tokyo's business and corporate hub.  
Ueno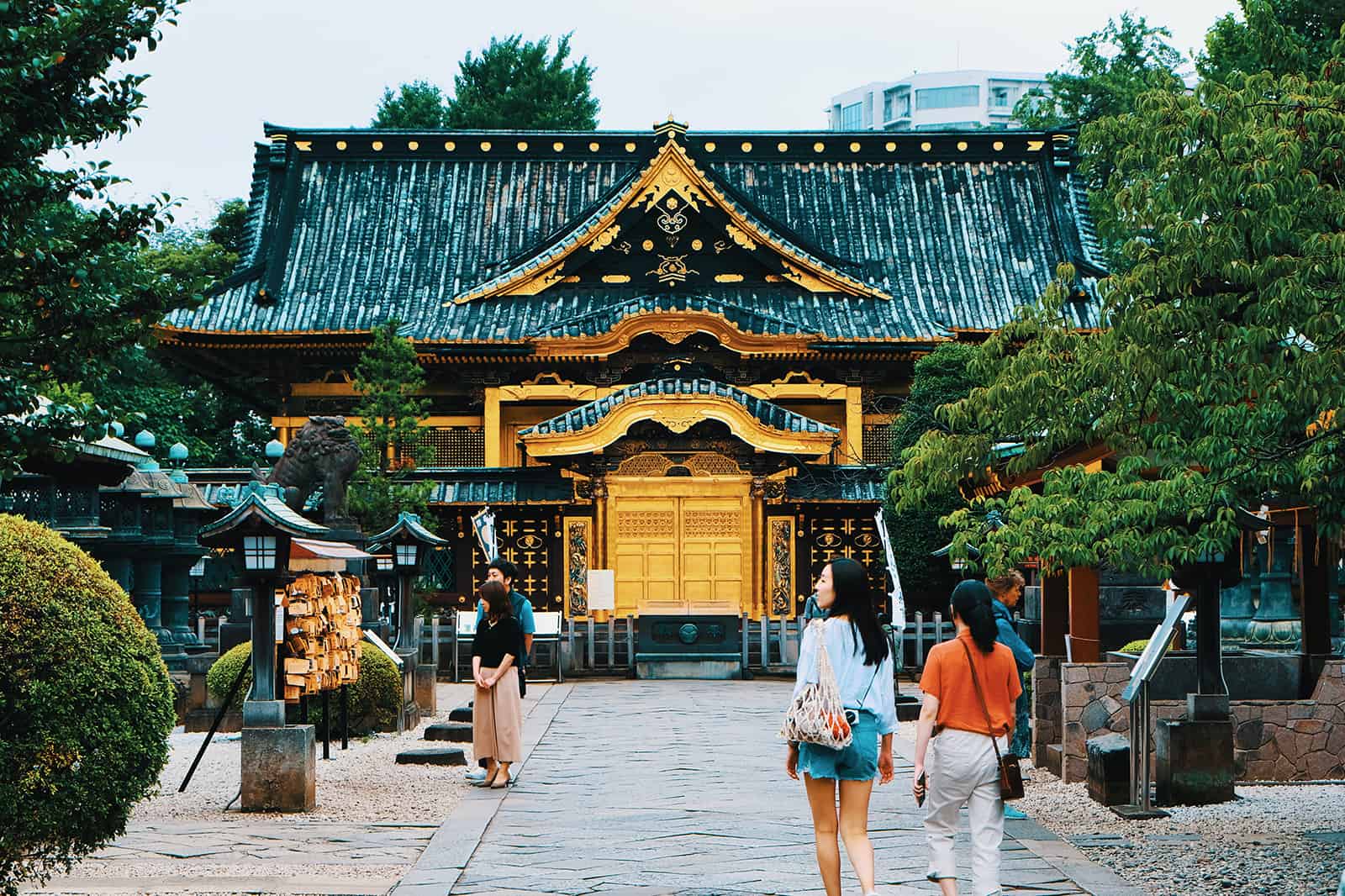 Ueno offers an excellent central location, and it is more affordable than other tokyo neighborhoods. This is a perfect place to stay if you're looking for museums, zoos, parks, and art galleries. Visitors love the Tokyo National Museum in Ueno, one of Tokyo's highest-rated museums. The museum includes samurai swords, religious sculptures, and woodblock prints. 
Other top-rated Ueno attractions include the National Science Museum, Ueno Zoo, Tokyo Metropolitan Art Museum, and the National Museum of Western Art. You can find many great budget hotels in the area and luxury hotels. 
The only downside is the location is a little out of the way of hubs like Shinjuku and Harajuku. 
Ginza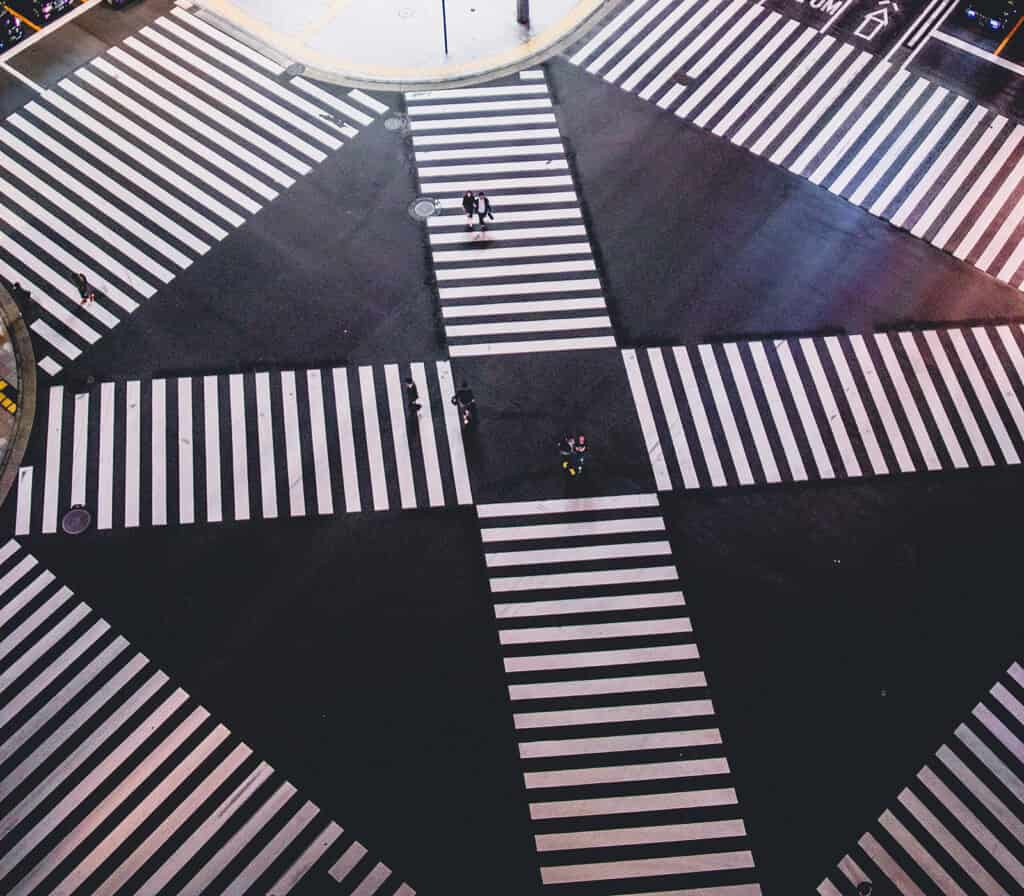 Ginza is Tokyo's version of 5th Avenue or Oxford Street, and it is one of the world's leading shopping hubs. No matter your budget, you have luxury shopping options or budget shopping options in H;M and Uniqlo. The area also has phenomenal restaurants with some of Tokyo's top Michelin star sushi restaurants.
If you stay in Ginza, you'll also be near the Kabuki Theater, a classic Japanese drama theatre. Visitors love the elaborate costumes and dynamic performances in the theatre. Plus, if you love food, check out the Tsukiji Fish Market, offering some of Tokyo's most delicious fresh fish and sushi. 
The only downside to Ginza is accommodation can be on the expensive side, and it isn't as accessible as other famous districts like Shibuya and Shinjuku. 
Conclusion
Tokyo is one of the world's most incredible megacities. It is a challenge to decide on the best places to stay because of the cities vastness, but we hope this article has helped you picked the right place!