The Covid vaccine comes as a saving hand in times of pandemic. In the future, it may become a new VIP ticket that overcomes many quarantine requirements. For now, a vaccine passport or certificate is a useful bit not mandatory travel document. While the Centers for Disease Control and Prevention have not issued official guidelines for vaccinated people, and stand against mandatory vaccine passports, you can travel with a only negative Covid test result.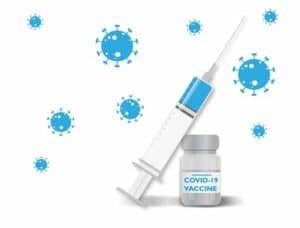 The age of pandemic brought lots of changes in our daily lives. Now, while many countries are closed for travel, we await the times when tourism will return to its former state. But here comes a new possible obstacle – vaccine passports. 
As of March 2021, CDC reports 89.6 million people in the United States alone already being at least partially vaccinated (getting at least 1 vaccine shot). Vaccination is going strong in Israel, India, many European countries, and so on. As more and more people get a vaccine, the possibility of vaccine cards becoming crucial for travel is heightened.
Here's the full CDC report.
Will they be obligatory for international travel in the future? Are you ready to get vaccinated just because you want to visit another country for your next holiday? 
We would like to know your thoughts on the possible introduction of obligatory vaccine passports in the comment section below. 
Do You Need to Get Vaccinated to Travel? 
As of now, there are no international guidelines that clear vaccinated people to travel as before. Most countries support the general requirement – a negative Covid test result done no longer than 72 hours before arrival. 
However, some countries have already issued passes to everybody who's been vaccinated. The following countries allow tourists with a vaccine card to surpass other requirements like a negative test or a mandatory quarantine: Belize, Ecuador, Estonia, Georgia, Guatemala, Iceland, Poland, Seychelles, Slovenia, and the US.
Source – Afar travel guide.
The only exception on the list is Seychelles that still requires a negative test in addition to the vaccination card. 
Long story short, you can travel without a vaccine passport as of now. No countries have prohibited entry without it yet, but everything can change in the nearest future. 
Though, if CDC were to make vaccine passports mandatory for all, it would pose heated ethical debates. 
Can You Skip Quarantine?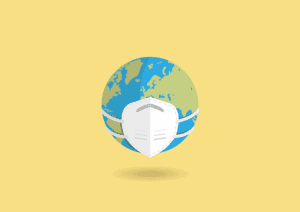 Do you plan to travel to the above-mentioned countries that've issued the vaccine passport-related policies. Then  you are allowed to skip the quarantine period. However, it is still a tiny percentage of worldwide countries. For the rest of the destinations, you'll have to check the guidelines of the countries individually. 
Note that you are only considered "fully vaccinated"
in two weeks after getting the second dose of two-part vaccines;

in two weeks after the one-dose vaccine. 
With the increasing tourism restrictions, it's becoming harder and harder to go travel full-time.
Do We Still Need to Wear Masks?
According to the initial CDC statement, fully vaccinated people should still wear a mask at public places and keep to the physical distancing rules. The organization also mentions the importance of wearing a mask when visiting friends. Especially households with people at increased risk for severe Covid consequences. 
Masks are still required on plains, busses, trains, and all public transportations vehicles. 
Note that while you are at lower risk, there's still the potential of transmitting the virus to others! 
Can You Potentially Spread the Virus?
Unfortunately, there is no 100% guarantee that you are virus-free the minute you are vaccinated and can touch and hug everyone without a slight chance of being an asymptomatic carrier. In addition, there are no long-term studies that point to the longevity of the vaccinated immune status. 
For this reason, basic precaution measures are still required! 
Even after the full vaccine, you are required to follow the applicable guidelines at the country of destination. As a rule, you should avoid large crowds, cover coughs and sneezes, avoid unsanitary sites, wash hands regularly, and watch for Covid symptoms. 
Will a Vaccine Passport be Required in the Future?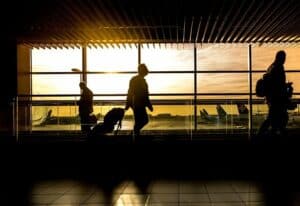 Though there is no such requirement as of now, the testing of health passports is already underway. European officials are testing a "Green Digital Certificate" that would act as a sort of a passport and allow free travel in the area. This digital certification is planned to be released before summer. It will include information on vaccinations and the recent testing. As the official aim to avoid discrimination, such certification will not be obligatory for travel yet.
The International Air Transport Association is also developing a health app. Travel Pass is planned to come with the same functions as the EU digital certificate. 
However, the Australian Qantas Airlines director, Alan Joice, would insist on making a vaccine an obligatory "condition to entry." Moreover, he suggests governments implement this policy as well. In an interview with the BBC, Mr Joice highlights that 90 percent of the airline's surveyed clients would support the decision. Such survey numbers are impressive, yet somewhat unbelievable, considering that only 500,000 people have been vaccinated as of now. However, the major voice against mandatory vaccine passports is WHO.
Conclusion
Vaccines offer a sure way to reopening international tourism and bringing it at least somewhat closer to how it's been before. 
Herd immunity is the safest way to fight the pandemic. However, a large percentage of the population has to be vaccinated to reach the said immunity and forgo the current safety requirement. 
And while the majority of the population in all countries worldwide remain susceptible to the virus, strict control over Covid testing and vaccination is required. Covid travel policies are still adapting to the changes and statistics in the particular destinations. Then future vaccine passport decisions will take into consideration the general rates of population vaccinations.
Vaccine certificates, cards, and passports are definitely in our future. As of now, the general position of worldwide authorities remains in favor of Covid testing in terms of travels. Until all the population can get vaccinated, obligatory passports will not be introduced due to discrimination allegations.