My dear international travelers, if you've never been to Michigan, you may honestly believe that there is nothing interesting to do there. And I fully understand your train of thought. However, I'm determined to lead you through a less popular route of the US locations. Believe me, Traverse City Michigan can be easily compared with the top touristy locations across the country. Plus, it brings incredible diversity in things to do and seasonal activities. You'll see! 
Traverse, Michigan, is a city that lies near the Northern borders of the US but can become a tourist mecca at all four seasons. During the warmer months, you'll enjoy white beaches, sailing, kayaking, and romantic lighthouses. During the colder month, skis and snowmobiles fill the area. To learn the most existing things to do in Traverse for all seasons, read the list! 
Overall, Traverse is considered an all-year vacation point in the state. Not many people in other US states choose to spend their holidays there, but I was lucky to find the location through rigorous research. And I'm ready to share my experience with you! 
A quick note! To reach Traverse quickly and safely, book a flight to the Cherry Capital Airport that's located a mere four miles from the city! 
Summer Months Activities and Locations 
Enjoy Sleeping Bear Dunes Lakeshore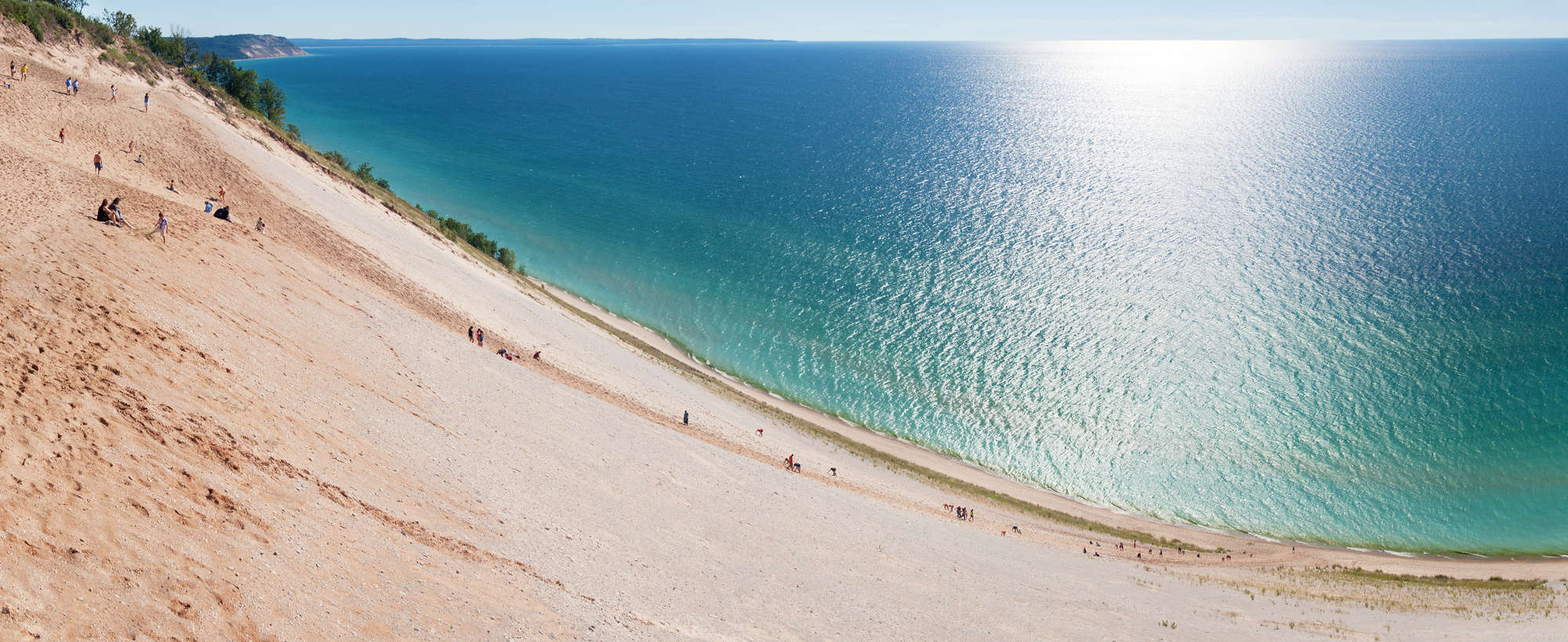 Traverse National Lakeshore can compete with the beautiful beaches of the West Coast Easily. I've already mentioned how diverse is in the previous article on the best national parks of the West Coast.
Overall, Bear Dunes offers unique scenery from the US. Have you read the book titled Dune by Frank Herbert? You can imagine yourself a hero of the novel in Bear Dunes. Actually, the author was inspired by the Oregon Dunes. So, if you are a fan, you can also plan a trip to the location. 
Yes, the dunes are beautiful, but I'm more of a fan of sandy shores and blue waters. And Traverse City beach could become a beautiful location for a Bounty commercial, given the right spot and perspective. Among the picturesque locations come alongside the Good Harbor Bay Trail and, of course, the North Bar Lake Beach not far from Traverse that is the warmest in the whole state, I believe. 
Rent a Boat for Sailing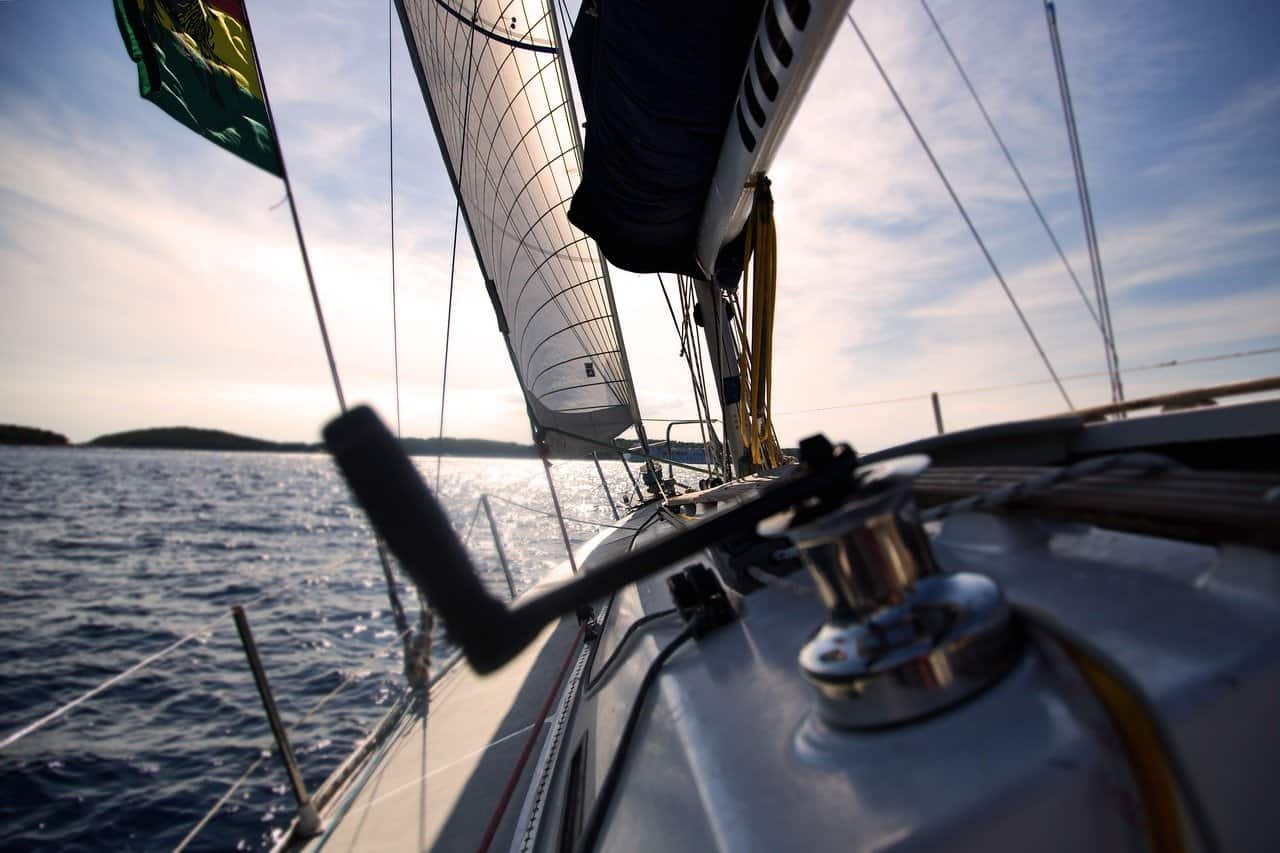 Okay, we have sandy shores and blue waters. What else is missing? Water activities, of course!! And among the most exciting for me was sailing. It was not the first experience for me, though I'm still a novice. 
In Traverse City, you'll find many companies offering sailing experiences, both characters and sailing schools nearby. Most tourists choose a relaxing trip on a boat. And, for that, I highly recommend Two Brothers Sailing Adventures.
The company offers several sailing packages: 
two-hour private for two guests at $270 (each additional guest costs $50) 
the same offer but at sunset hours for $299 
and private power hour cruise for $699 (five hours and up to six guests) 
I believe that you can also check for customized offers on the official website. 
Leave Your Mark on The Hippie Tree
If you find a local guide or simply a friendly Traverse City dweller, they'll tell you lots of chilly stories about the Hippie Tree. And I highly encourage you to visit the location. Despite the ghostly tales, the sprawling willow looks colorful. 
Now, let's get back to the legends! It is spooky, that is why tourists visit it. According to the stories, this is the place of unquote ghosts. Previously, a Traverse Asylum was located on the grounds! And many troubled souls came here to meditate and leave their "inspired" markings on its wide barks. Obviously, their madness left spooky vibes around the tree, and some spirits clearly don't want to leave their old friend. Overall, the Tree had many "spiritual" visitors that were hippies back in the days by locals. 
I've heard that you can even open a portal to hell! How else could you explain all the reported supernatural encounters? 
It's also believed that some mystics will enter your life if you "leave your contribution" to the tree.
Overall, do you know how many lighthouses in Michigan are rumored to be haunted? I've heard stories of at least a dozen of them! 
Ride the Flyboard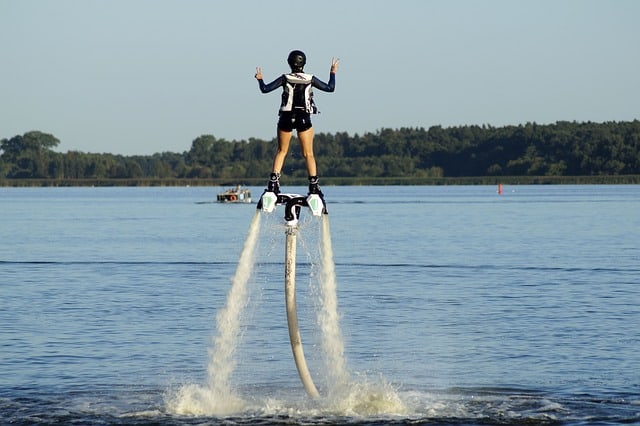 TC Flyboard is by far the most exciting water entertainment I've seen in a while! And it was actually in Traverse MI that I tried it for the first time! So, it's beginner-proved! Safe for everybody to enjoy. 
Traverse City has a Flyboard academy that rents equipment to the experienced boarders and teaches novices to have fun instead of flying around. It's also located at the West Grand Traverse Bay so that you can enjoy it before or after sailing.
The prices are not the cheapest but totally worth it for such an extreme and thrilling experience – $100 for 20 minutes and $250 for an hour. Of course, it's cheaper to order an hour and divide it between several people. 
Shop at Gallagher's Farm Market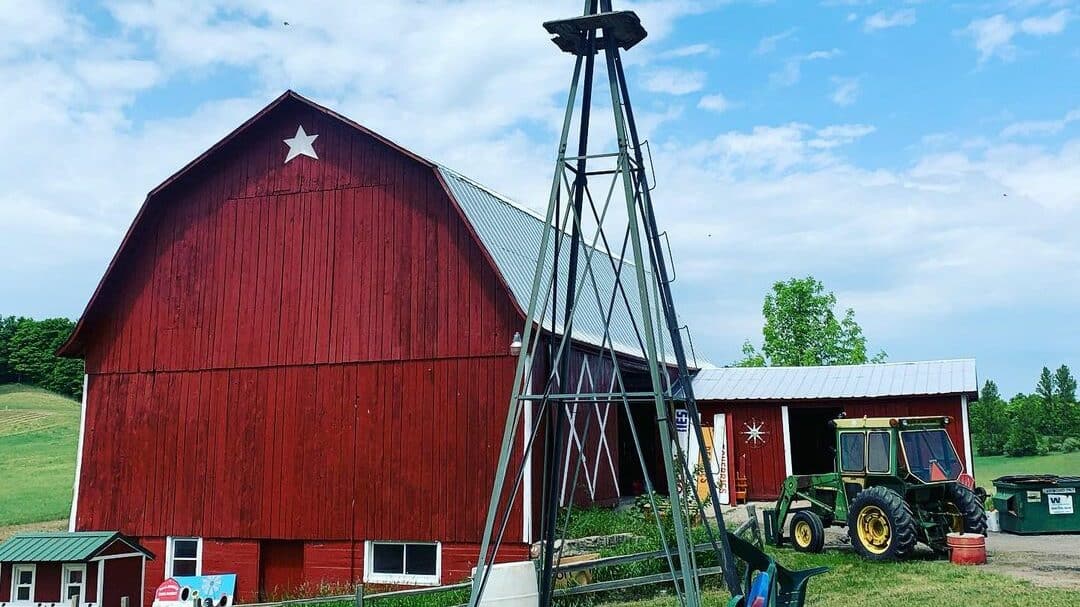 This is where you let free your shopaholic side on a spree around the local farmer's market. The best part? You actually see that this is an actual farmer's market right on the FARM! This one is authentic compared to the stuffy farmer's markets in LA or other big cities! 
The Gallaher family has hosted the market for almost 50 years! Which is the epitome of local eco-produce! The family grows it on its land plus welcome several other small producers nearby to join. I guarantee that you'll leave the market hand full of vitamins and natural delicacies. 
You get to shop in a huge barn! How cool is that?
The location is open from July to October, 8 am – 6 pm. 
Address: 7237 E. Traverse Hwy
Check the beauty on Instagram
Winter Months Activities and Locations 
Winter doesn't turn Traverse into a desolate emptiness. The city is still full of life, and tourists enjoying the regular winter vacation activities. 
Thrilling Skiing and Snowboarding 
Well, Traverse may not be the high Alps when it comes to ski routes, but it still offers decent rides for ski and snowboard enthusiasts. And you know what the best part is? It brings diversity to all levels! Novices and tourists with kids would enjoy the clean and groomed tracks while more experienced skiers can venture into the wild for some freestyle experience. The highest slopes can be found at some Traverse resorts, not right in the city! 
Ski resorts with the best reviews: Crystal Mountain and Timberlee Hills. Hickory Hills is the closest. 
If you would like to venture far outside of Traverse, clean cross-country routes through Northern Michigan are also available. 
Snowshoeing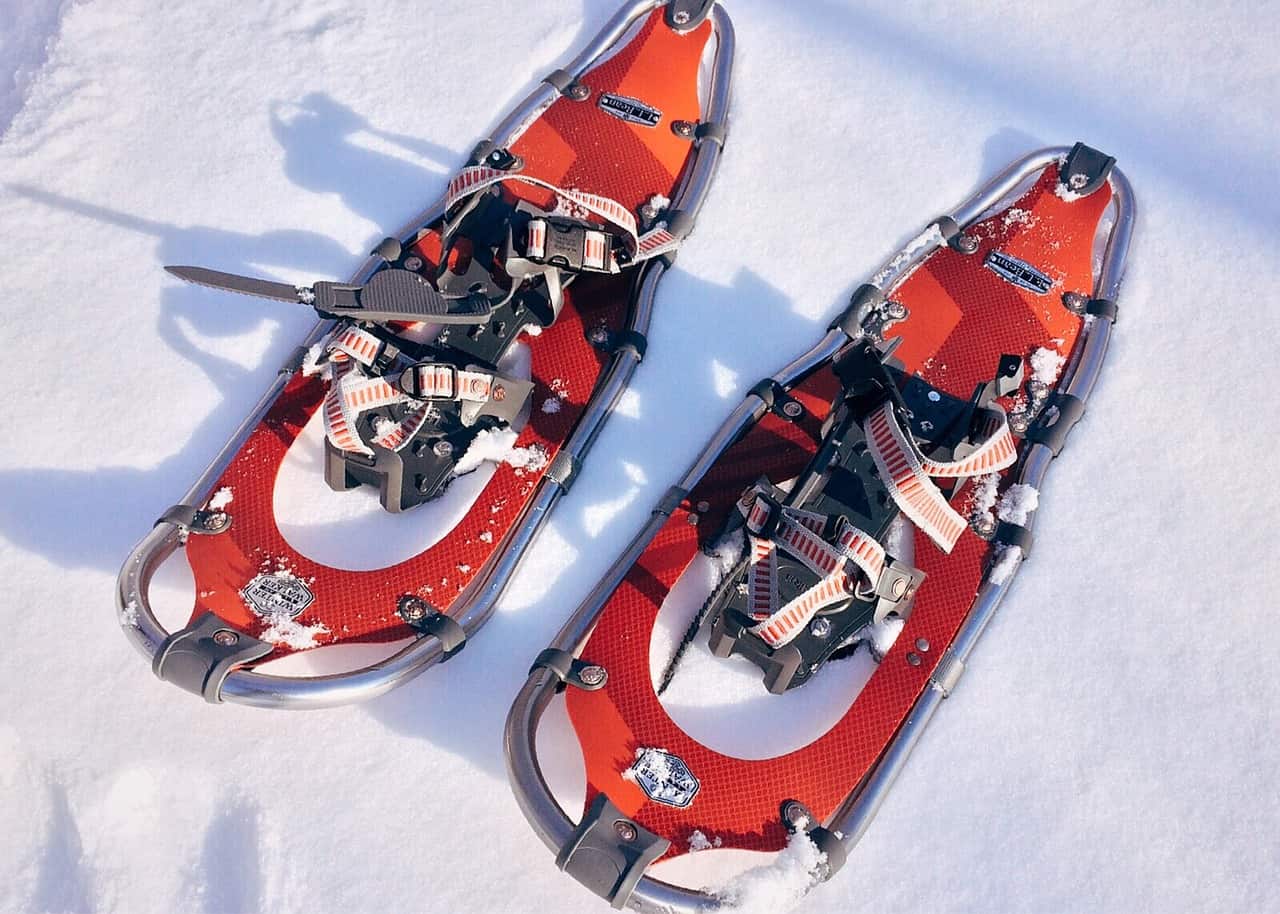 You've probably not heard about snowshoeing before! You have? Then where was I this whole time? Here's a picture that shows what a fantastic activity it is. 
Anyway, snowshoeing is highly popular in Traverse in winter. Due to high demand, Traverse has a lot of snowshoeing trails. Of course, you can also use snowshoes on the easiest low-sloped ski trails, but why worry about being hit by long skis when you can enjoy the activity safely? 
Try some of these trails 
hills a bit west of Munson Medical Center
the Pelizzari Natural Area
The Empire Bluff Trail
The last trail is actually the most picturesque as it lies along the Bear Dunes Lakeshore. The views are amazing! 
A Winter Fairy Tail at a Breath of Heaven 
While all the previous activities I've mentioned can be mixed and matched to create an itinerary for a great vacation, this thing to do in Traverse is a wholesome experience. It can be your whole vacation. 
I was lucky to stay for a couple of days at A Breath of Heaven. This is a bed & breakfast inn with an incredibly rustic atmosphere. Just imagine sitting in front of a fireplace in a beautiful log home while snow falls outside! This is the epitome of romance. Don't you think so?
The inn is located on top of the hills and woods that can become your personal skiing and snowshoeing playground. There is no need to leave this beauty of a location at all. 
However, you can still enjoy all the other activities I've mentioned as the B&B is located not far from them.
Year-Round Activities and Locations
As I've mentioned in the introduction, Traverse Michigan is a location that welcomes tourists all year round! While there are creating activities available only in certain seasons, many locations and entertainment can be enjoyed all year round! 
Visit Dennos Museum Center 
It's always a great idea to visit at least one museum or art center on vacation. Your mind requires food for thoughts as well! 
In Traverse, the best mindful experience is Dennos Museum Center. This is not a boring museum with a suffocating atmosphere. Dennos strives to include various visual art exhibitions, science projects, and performing arts in its program. Just the schedule beforehand to catch the kind of program you would like the most. The center also includes screenings, theatre performances, and concerts in its program! 
Explore Traverse Area Recreation Trails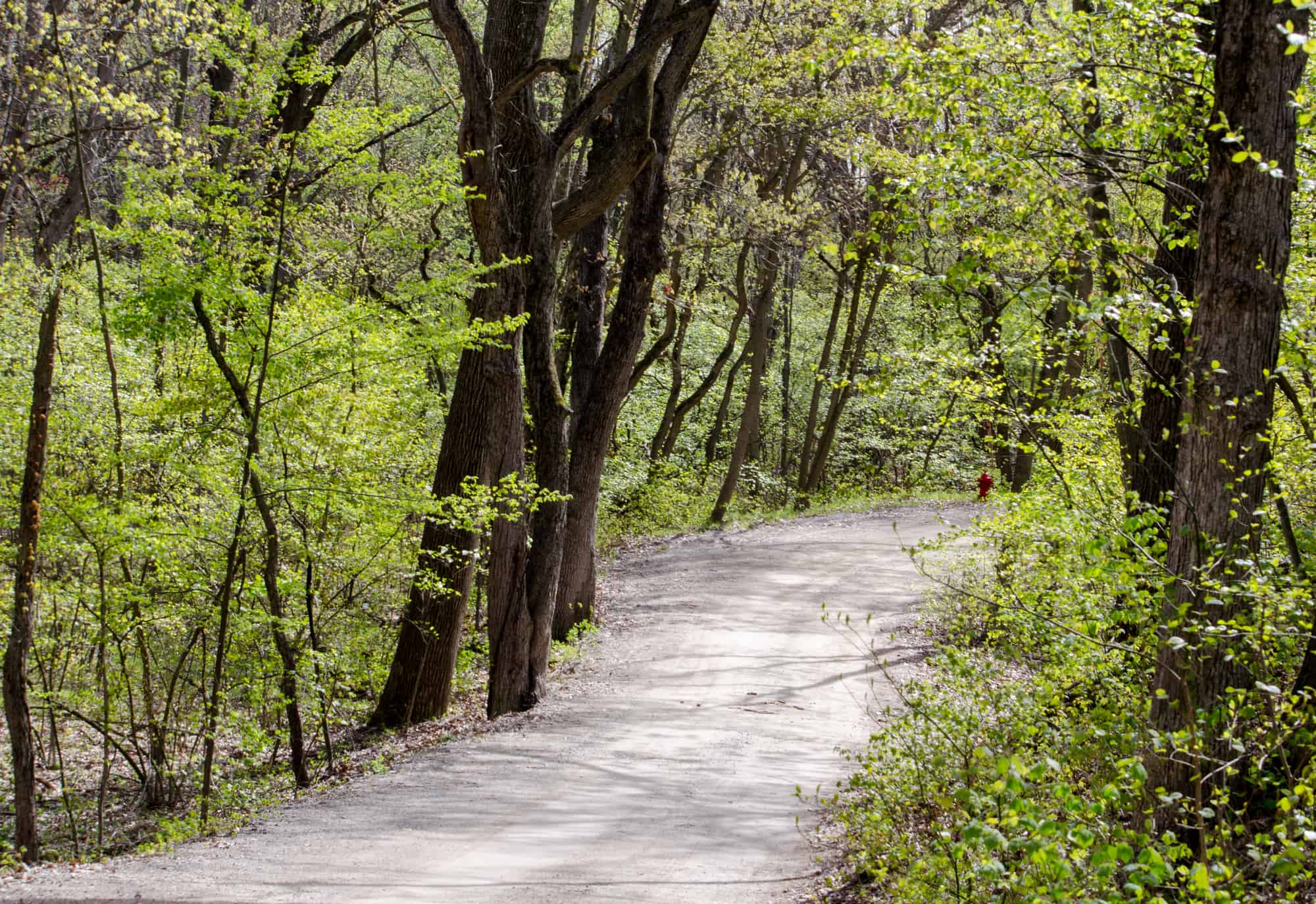 These trails could be included in the summer and winter activities as you are limited only by your imagination on how to use them. In winter, snowshoeing and sleds populate the area. In summer, you can enjoy a short promenade with views of the scenic forest, hills, or a lake. You can also choose to hike and cycle along the popular PART trails. 
I can't remember all of the available routes right now, so feel free to check the map on the official website.
Taste Delicious Wines at the Best Wineries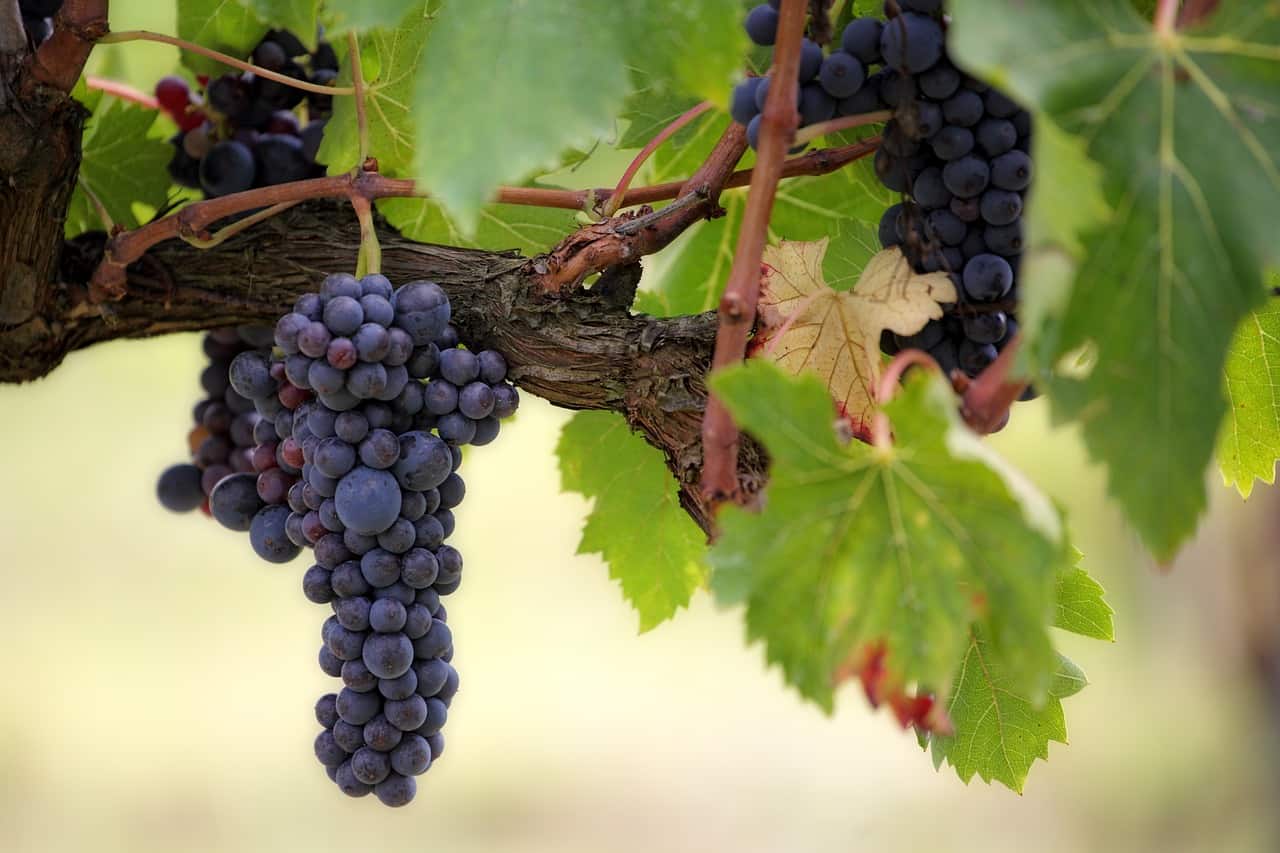 Of course, if you can come to observe the beauty of vineyards, summer is the best period. Though, Traverse wineries are open all year. 
Would you like to enjoy wine tastings paired with delicious dinners at an atmospheric winery? You are welcome at all times. 
I can recommend the following best wineries in Traverse City. 
Bower's Harbour Vineyard – highly rated, has shaded patio seatings where you can order just one glass, offers group tours, and great-tasting wine. 
Chateau Chantal Winery – a huge chateau with amazing yards, rooms for rent, and a sunny seating on top of the hill. 
 Left Foot Charley Winery – my personal favorite, has a vast assortment of wines and ciders, is surrounded by forest, and has closed and open seating for any weather. 
These are the most exciting things to do in Traverse. At least, for me. I sincerely hope you will enjoy your trip to this hidden gem of the US vacation sites. 
Traverse is an incredibly efficient city for tourists. It is located a mere 10-minute drive from an airport, it has a "tourist season" all year round, and the vast plains around the city offer enough space to gather many vacationers but not become crowded. 
But these are not the only things to enjoy at the location. I also suggest you try one of these activities: a romantic trip to the lighthouse, take an eFoil lesson, enjoy a spooky historical ghost lantern tour, take photos at Harbour View Lavender Farm.