Savannah is a city of rich history and culture. This place has a unique atmosphere to it that brings you to the time periods of ole. In search of historic cobblestone streets and carriage tours? Come to Savannah. Want to experience the spooky nights filled with ghosts of old presidents? Come to Savannah. In search of something quieter than New Orleans but with just as atmospheric feel? Come to Savannah. 
In this list, we've gathered the most exciting views and things to do in Savannah day and night. 
Savannah Tours
Savannah has a variety of tours to offer to its visitors. The local architecture and historical sites can be viewed by walking, trolley, and bus tours. For a hot summer day, choose short cruises and marine trips. 
Bull River Cruise and Marina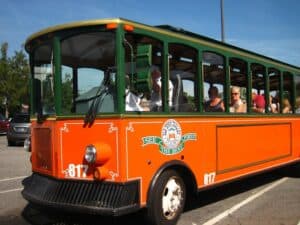 For a breezy tour, choose one of Bull River Cruises that will take you through the area's creeks and salt marshes. A Sunset Cruise offers a perfect romantic setup for couples. For family time, choose a dolphin tour! 
Bull River Marina can also organize a private cruise for small parties, weddings, proposals, bird-watching, etc. 
Ghost City Tour
When seeking some unique tours that will show you a hidden side of a city, choose one of several ghost tours held late in the evening or at night. You can either join one of the groups on the spot or book a place when traveling with a family. Among the best tours are Grave Tales, Beyond Good and Evil, Dead of Night, and Haunted Pub Crawl. 
Bonaventure Cemetery 
To continue the spooky topic, we suggest visiting the Bonaventure Cemetery. Not at night, of course. 
Bonaventure Cemetery is more of a beautiful historic place suitable even for family visits than a scary place. The beautiful and unexpectedly colorful garden is the resting place for many notable writers and poets of the country, including Johnny Mercer, Conrad Aiken, and several other notable names: James Neill, Gracie Watson, Edward Telfair, and Josiah Tattnall, Jr.
Museums and Culture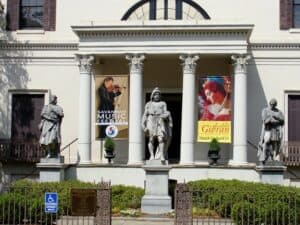 To enrich your cultural understanding of Savannah, enjoy its art exhibitions, and learn the history through museums, visit one of these places. 
The Downtown Design District
The place is full of small antique shops, private art galleries, showrooms, and boutiques. You can spend the full day in the Design District without getting bored with its visuals. When you visit Savannah, the District can be both a sightseeing place for a cursory look or become the ultimate shopping place for an esthete. 
SCAD Museum of Art
The SCAD Museum of Art is the oldest in the Southeast. But that does not mean that it offers no modern exhibitions. New exhibitions include the most progressive artists from all over the world. One of the most notable in the VR bathtub ball pit – perfect for Instagram pics and a unique artistic experience. 
American Prohibition Museum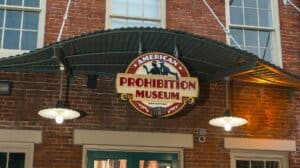 One of the most interesting museums in America that dwells on the times of Prohibition. This is one of the newest additions to Savanna's City Market that is a treat of its own. This unique museum dwells on all-things-Prohibition. It encompasses 13 exhibition areas containing artifacts, newspapers, pamphlets, photographs of that time, as well as various statues portraying that period. 
It's equipped with interactive displays and even classic automobiles. 
PinPoint Heritage Museum 
When you wonder what to o in Savannah GA,  you can always get closer to the history and culture of the local Gullah/Geechee community. Managed by the Coastal Heritage Society, this site is meant to showcase the community's image of its history, culture, and traditions.
In Touch with Nature 
Savannah is a beautiful city that stays in touch with nature. Its historic value keeps the concrete jungles always and preserve the beauty of the local greenery. Aside from feeling the breeze during boat rides, you can spend a refreshing day with these activities. 
Visiting parks
Savannah has several beautiful parks for a relaxing stroll in the shade of oaks, 
Find your solace in one of these parks and squares: Emmet Park, Forsyth Park, Morrell Park, Orleans Square, and Lafayette Square.
Sailing 
For a more active marine day, book an hour of sailing. Sit back and enjoy the ride or hire an instructor to teach you how to control these water beasts. Suitable for dolphin watching with your family and a romantic ride for two. 
Wildlife Center 
Savannah Wildlife Center offers a day amidst the wild nature. Stroll through the grounds of local plants and wild animals
Entertainment 
Savannah Theatre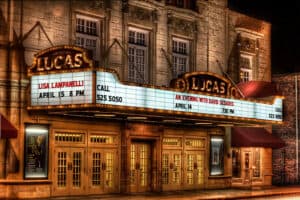 If you have time and wish for indoor activities, be sure to visit Savannah Theatre. The country's oldest theater will offer you an evening of Southern fun with dancing, singing, and top-notch performance. It can easily rival the best shows on Broadway. This is the perfect attraction when visiting Savannah in winter or on a cold Fall-Spring day. If you happen to be in Savannah around the Christmas season, be sure to visit the Theatre caroling. 
Bananas Baseball
Savannah Bananas are more than a tasty fruit. This is a treat for the eyes and every sports fan in the country. Visit one of the local baseball games or watch a country-wide competition in Savannah. Unlike other baseball teams, this one is funny and always gives you the best and funniest performance. 
Pubs and Saloons
Savannah is a city with an active nightlife. It is full of numerous pubs with the best tastings in the South. Wine enthusiasts can easily find a place to suit their tastes. Beer is also favored here. Besides, whiskey and bourbon fans will be delighted with the city's Irish heritage and its pubs. You can even find a saloon or two to get the Savannah Historic District atmosphere of a wild night in Savannah. 
Front Porch Improv 
The youth will be delighted with an opportunity to fill their Savannah evening with the local Improv performance from the comics, actors, and enthusiasts whose goal is to create something funny and unexpected. If this is your first time watching an Improv show, you are for a treat. 
What other fun things to do in Savannah GA would you recommend?
Another effective way to get close to nature is to visit one of the luxury Paso Robles wineries.