For those looking for a relaxing vacation, California offers a number of attractions and resorts to suit every need and taste. Speaking of the latter, Californian wineries welcome all passers-by and don't let you get away without a trip to remember! The treasure trove of the region is Paso Robles wine country. If you are looking for a perfect gastronomic tourism location, search no more – make your next stop at Paso wineries. 
This California town is a getaway to some of the best wineries in the country. However, Paso Robles offers something more than the taste of good wine. The experience comes with breathtaking scenery, luxury lodging, and mouthwatering meals. The gentle touch of nature combined with the gastronomical bliss makes a trip to Paso Robles an unforgettable event. 
Now, while simply choosing this location as your destination and getting to know it onsite is an acceptable course of action, checking the best winery to visit beforehand guarantees a top-notch experience. 
We've sorted through the numerous visitor reviews of Paso Robles wineries (and there are more than 200 of them!) and created a list of the top 5 fascinating places for you. Enjoy your visit! 
Tobin James Cellars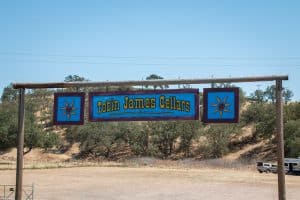 Tobin Cellars is one of the most popular Paso Robles locations for tourists and locals alike. The tasting room of Tobin James is open every day from 10 a.m. to 6 p.m. and maintains all the necessary Covid-19 precautions and protocols. It welcomes guests for a safe experience with the best-tasting wine in the area. 
Since its establishment in Tobin James Cellars has gained worldwide popularity for its bodacious and extraordinary exclusive wines. Any renowned connoisseur would do something unique and delicious for their taste. 
Tobin James Cellars is located 8 miles east of Paso Robles and is surrounded by beautiful oak hills and acres of vineyards. Upon arrival at the tasting room, visitors are greeted by an antique mahogany bar that serves custom-made wines. 
Tobin James Cellars Advantages: no membership fee, a flexible discount system, high-class wines, shipment available. 
DAOU Vineyards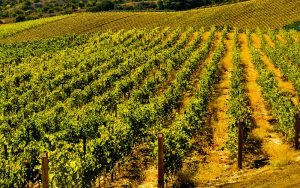 Established by the visionary Brothers, Georges and Daniel, DAOU Vineyards is the jewel of the Paso Robles area and the most outstanding achievement of the Daou family. The brothers masterfully manage the winery with their unique vision and precision of an artist. Daniel Daou, the mastermind behind the art and science of wine-making, has his heart devoted to the trade. The visitors are guaranteed only the top-notch beverage from the Central Coast's Bordeaux ambassador and a Sauvignon enthusiast. 
DAOU Vineyards are the mountain's crown where you can feel a gentle breeze carrying delicious grape aromas that would later become exclusive wine. 
Visiting DAOU for tasting comes with the beautiful scenery, personal approach from the DAOU team, and pairing with the best culinary masterpieces. 
Note: DAOU Vineyards work exclusively on a reservation-only basis and promote social distancing in 2020. 
Calcareous Vineyard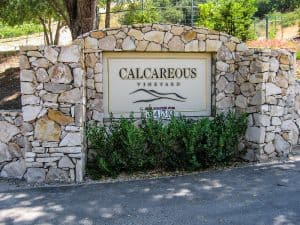 Calcareous Vineyards is a remote location compared to the previous entries. It has only three small vineyards with harvests drastically smaller than some other Paso Robles sites. As a result, the Calcareous stuff is extra careful when handling the crop to capture all the premium grape's essence and rich flavor. The winery uses premium techniques and fermentation, minimum racking, high-class materials. No chemicals are used in the process whatsoever. 
The tasting room is open daily but requires previous reservations for a personalized experience. 
Calcareous Vineyard offers a unique opportunity to become a member of its exclusive wine club and enjoy some of the most vibrant local wines in the best wineries in California. Even if you have no chance to visit the cozy Calcareous estate, the membership in its club will provide you with four exclusive shipments of its finest wines a year. The club offers three membership plans depending on your wine preference and the desired number of bottles. 
Sculpterra Winery & Sculpture Garden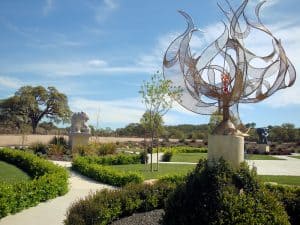 Just as its name suggests, this winery offers something more than beverage tasting. The premises are just as beautiful as the wine is flavorful. The Sculpterra location is art in its own. Following a picturesque plum tree drive to the entrance gate, you come to baroque-style tasting lodging with a beautiful garden that features sculptures of a renowned artist Dr. Warren Frankel. The extensive gardens are perfect for a warm afternoon stroll with a glass of Sculpterra's finest wines. The monumental art installations come in perfect balance with the freshness of the surrounding nature and heady vinery flavors. 
The area is open to all visitors. However, for a personalized experience, a previous reservation is required. 
Sculpterra offers a unique sense of freedom and ease that is rare for high-class locations. Walk-ins are welcome! As well as everything that makes you relaxed amidst nature: animals, kids, outside food, etc. On a sunny day, you are welcome to transfer your Paso Robles wine tasting from the classy inside to the gardens. 
Eberle Winery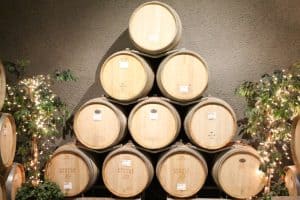 This family-owned vineyard offers a comfortable and warm experience filled with rich flavorful wines of the premium segment. 
Eberle Winery is proud of its award-winning wines and its beautiful location that serves as a popular wedding venue. The Eberle Estate is a popular choice for family events and private celebrations. 
The Winery is owned by a happy couple that introduces a touch of love to every hand-made bottle of their finest wines. The German origin of the name means a "small boar" that's become the recognized logo for many connoisseurs. The estate accepts prior reservations for private and group tastings and offers its picturesque scenic deck where visitors can enjoy the sunset with a glass of flavorful wine. 
These top 5 Paso Robles vineyards create premium-class wines by taking special care of their harvests and sticking to the gentlest and the most natural techniques. Visiting any of these wineries guarantees the tastiest experiences any connoisseur would appreciate. Make sure to book your tasting and accommodation in advance for the personalized experience and join the exclusive clubs for a year-round supply of premium wines.