Naples is a small city in Florida. But its proximity to the shores of the Gulf of Mexico makes it a popular touristy spot. If a vacation in Miami is out of your budget, or you prefer a calm and relaxing type of rest, Naples can become the perfect location for you.
With all the variety of things to do in Naples, your vacation in this small Florida town can be filled with unforgettable experiences. Be sure to visit the best locations in the area! It is easy to do just by following this guide!
Overall, I've been to Naples twice. And both visits brought me more experiences than simply tanning on the beach. While this is a perfectly acceptable way to spend your summer vacation, it is easy to diversify it with a few other activities!
Being an active tourist myself, I always try to find more creative ways to spend my time in a new city and throw in a couple of different activities.
In Naples, you should primarily concentrate on the beautiful nature around. But also visit a couple of social places I'll tell you everything about!
What Are the Best Activities on Budget?
What are the most popular activities anywhere? The free ones! Or, at least, those that require minimal payments. But what to do in Florida for free?  Naples has quite a few options.
Visit a Beach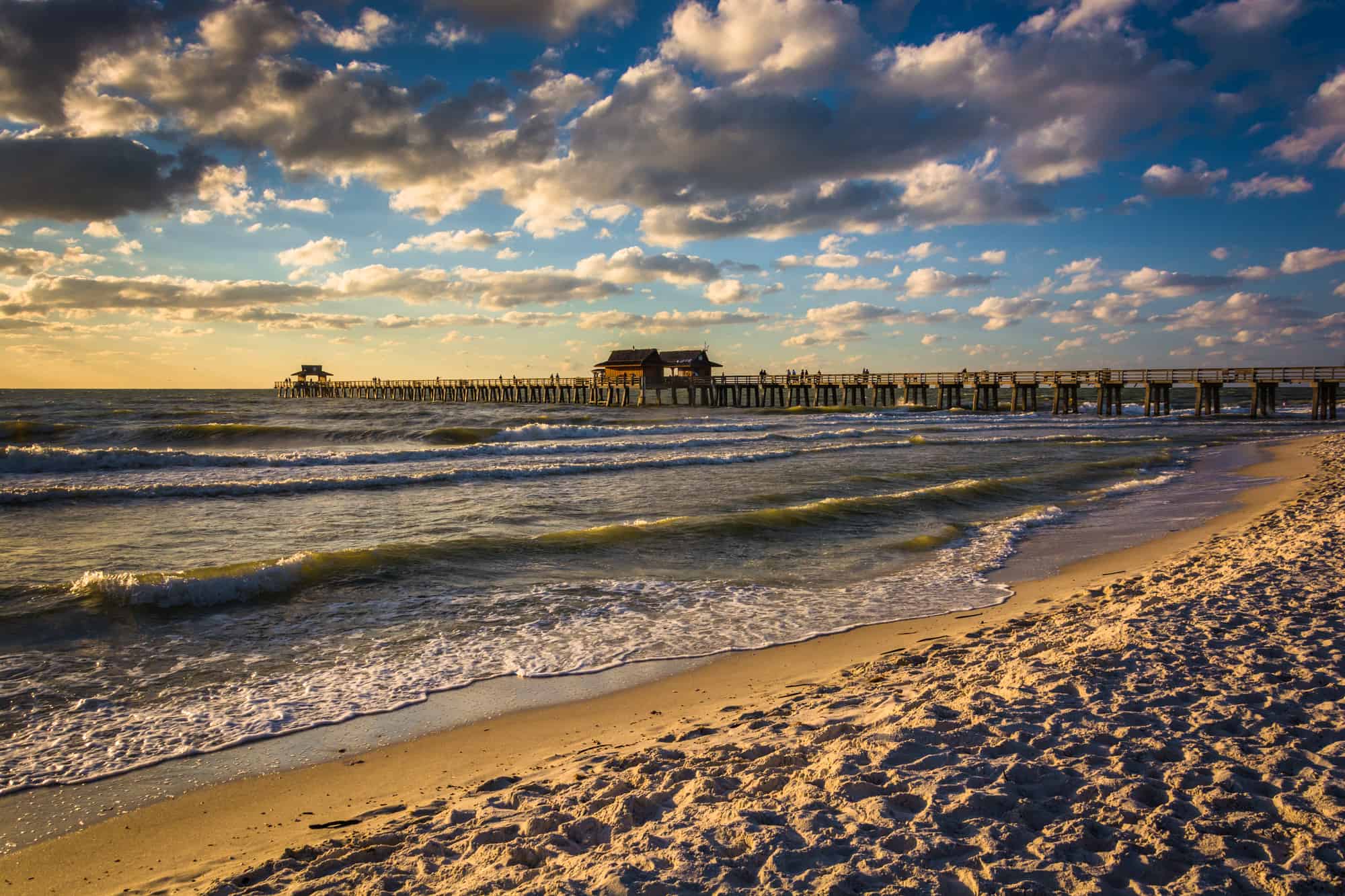 Well, I've said that you wouldn't want to spend your whole vacation just lazing around on the beach. But how about just a day or two? After all, Naples has some of the most picturesque beaches in Florida. They are just as sandy as Miami but far less packed with tourists.
Moreover, Naples beaches often have a place in the tops of the worldwide beaches!
Among the top beaches of the place is Barefoot Beach Preserve County Park, Clam Pass Beach Park, Lowdermilk Park. As you've noticed, these are all beaches in the preserved park areas. Yes, it means no bars nearby, but the wild nature of the parks is stunning.
I've also covered the fellow Sanibel Island Beaches located nearby in a recent article. And while Sanibel are shelling heaven, Naples beaches are mostly smooth and sandy.
Naples Botanical Garden
Another place in Naple any nature enthusiast will love is the local botanical garden! The variety of colorful flora all year round is impressive. Interestingly, you can also find quite a few fauna inhabitants to keep you company while you stroll around the garden.
This is yet another nature sanctuary in the area, but one that is more "civilized." So, if you are afraid to take your kids to the wild preserves with alligators, opt for a safer botanical garden with pathways and guides to teach your kids about different plants (and the adults, of course!)
The admission fees are $15 for adults and $10 for children.
Corkscrew Swamp Sanctuary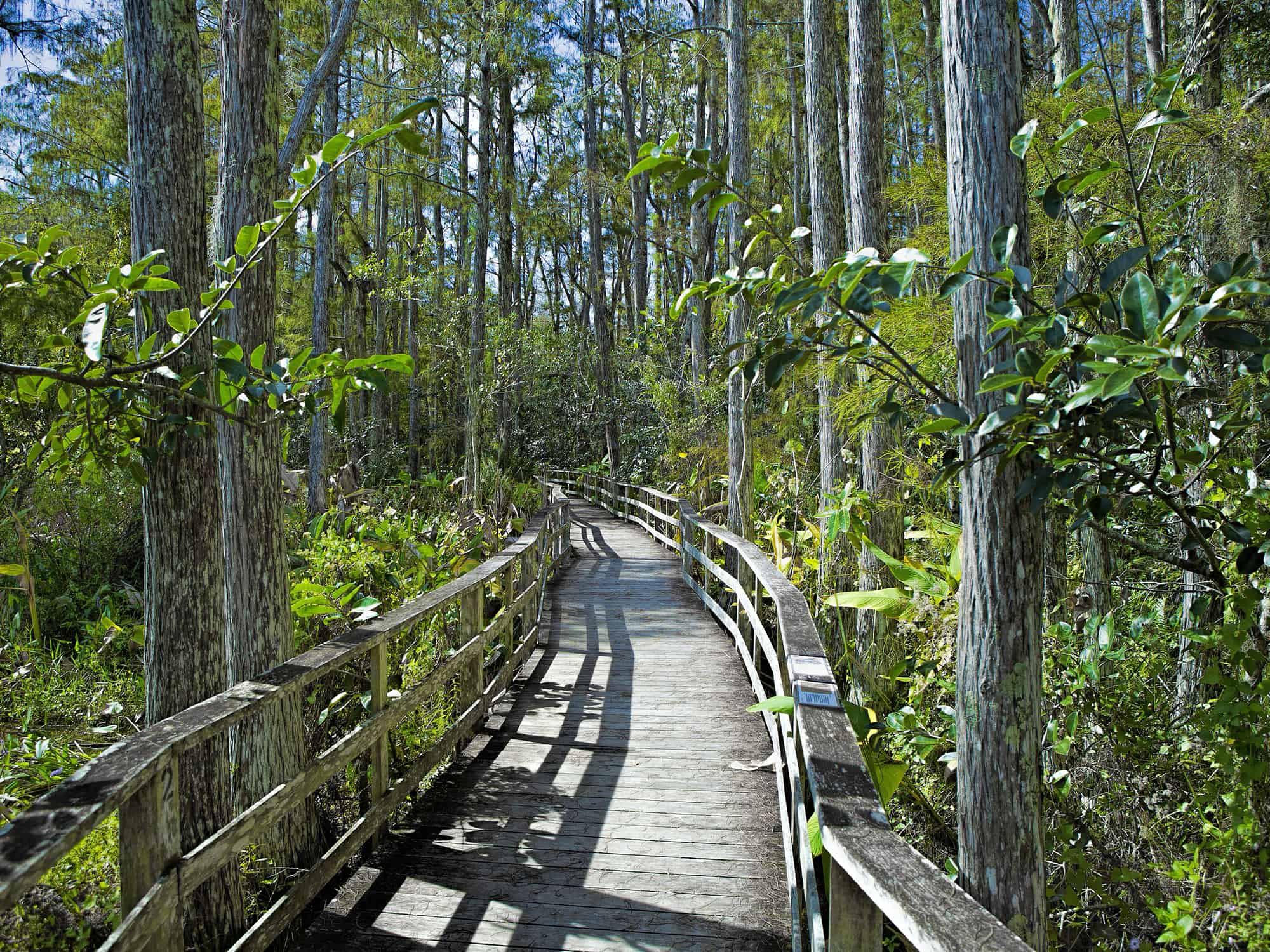 I know what you are thinking – how can a swamp sanctuary be an interesting or a beautiful place to visit? It can be if it's one of Naples Florida attractions. Such check the photo above for proof!
The preserved marshland uncovers how beautiful Florida can be outside of modern cities. The sanctuary offers a self-guided self route with experts stationed along the way to answer all your questions and show the beauty of the local nature. The walk takes approximately 3 hours. The admission fee is $14, which is, honestly, a small price to pay to view rare birds, hundreds-year-old trees, and even alligators in wild nature. Personally, I prefer such wild preserves to the stuffy and restricting zoos.
Naples Zoo
With that being said, Naples Zoo is a rare exception. Yes, it is not as comfortable for the animal as the wildlife preserve, but the overall conditions and spaciousness seem a drastic improvement to the menageries of the past.
The admission costs around $19 for adults and $12 for kids. Purchase the tickets online to save up to $3 on a ticket! So, it's an affordable way to spend the day with kids.
The last time I was there, the exhibit included quite a few dwellers from Madagascar, including fossa and cute lemurs.
What Are the Best Museums?
There is no wish to be locked inside longer than necessary with so much outdoorsy stuff to enjoy Naples Florida activities. Unless it is a hot-hot summer day and you have to get away from the heat.
Thus, I can name only a couple of activities that can be done in the shade!
Naples Train Museum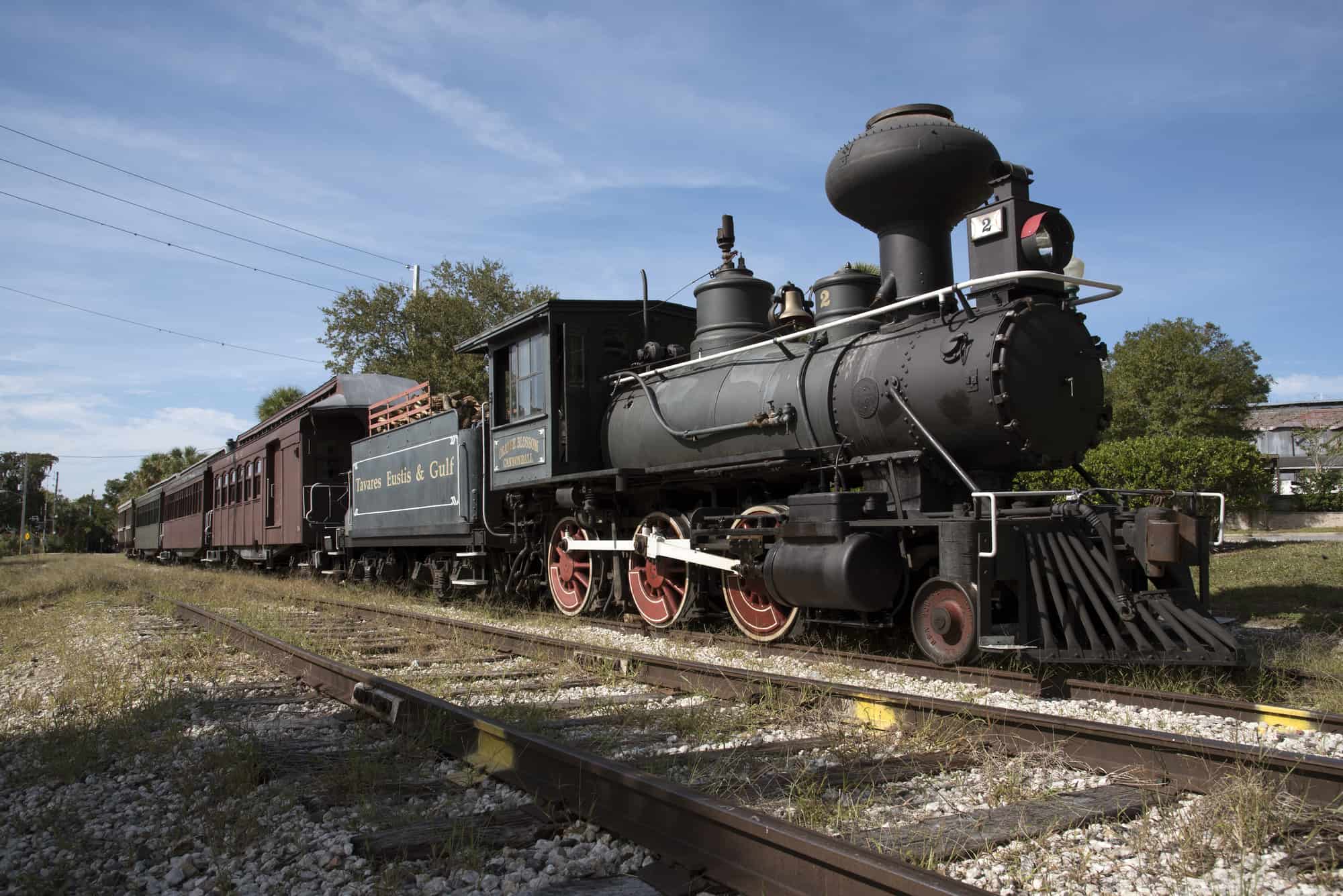 Whether you love trains or not, you should visit Naples Train Museum. You probably don't even know how cool they can be! Sheldon Cooper would agree!
It is a part of the bigger Naples Depot Museum that features an assortment of vehicles, as well as railroad and marine memorabilia. Though it's an open-air museum, you can easily find shade during summer.
While adults observe the magnificence and scale of various historical trains, kids are welcome to spend time playing with interactive train models. Also, if you visit with kids, try to get to the museum on Saturday from 10 am to 2 pm. At this time, the museum has a special ride for kids.
The admission is affordable for all ages: $7 for adults and $3 for children under 14.
Revs Institute Car Exhibit
If you are not a fan of trains but would still love to observe the finest models of historical vehicles, a car exhibit in the Revs Institute can become your go-to.
Overall, Revs Institute is dedicated to studying the autos of the past, present, and future. Any moto enthusiast knows that you can find some of the rarest examples of iconic automobiles in this place. Personally, I was not a big fan of old cars until I saw just how elegant and refined they can be. In some cases, you can't help but compare some models to a piece of art.
The museum staff is very knowledgeable and will tall you an entire lecture about any model that interests you! Truly a unique experience!
Evening Fun
But what do you do after a full day of active tourism? Just go back to your room? Not so fat. Naples Florida nightlife also has a magnificent and fun evening offer for you – the Mercato.
Evenings in The Mercato
This is a modern complex packed full of all kinds of entertainment for the evening.
First of all, you'll want to check the shopping options! The scale ranges from the budget options like J. Crew to the expensive diamond shops.
However, shopping is only a part of the fun; Mercato offers entertainment for all tastes. It has a great cinema. It may not be as spacious as the stand-alone buildings, but you can always find a fresh blockbuster to catch there.
I've visited a few dine & wine establishments of the area with friends and can recommend The Halton Social, The Pub, and Burntwood Tavern. The late two options offer lots of beverages and a casual informal atmosphere.
An evening in Mercato concludes a day of fun in this travel spot on the shores of the Gulf of Mexico. No matter what kind of entertainment you choose, I guarantee that you will be satisfied with your experiences of the day. I recommend visiting Naples for at least three days for a well-balanced mini-vacation!