Let's take a look at the variety of amazing Philly restaurants while we await the opportunity of dining out again! The city contains establishments for any taste and budget. The restaurants of grandeur are rivaled by the tiny family bakeries in a tight competition for the tastiest dish in the area. 
Philly is a lot of things, but one of its main landmarks for me is the delicious food. My gastronomic tour continues to every country and city I visit. Philly food is an essential component of learning the local culture. And Philadelphia seems to be a place of amazing tastes. 
You've probably heard about the famous Philly cheesecakes, but the food culture in the area goes way beyond these cheesy desserts. 
P.S. Though, if you have an opportunity, buy a cheesecake there from a small family-owned bakery! You won't regret the taste. 
I'd like to share a few awesome Philly places I've visited during my stay in the area and put them on the visual map of the tastiest places in the city 
Suraya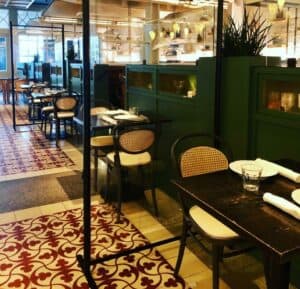 The first place on the Philly food map is Suraya. It's a lovely restaurant and market among the best fishtown Philadelphia restaurants. Suraya serves both indoors and outdoors, with both locations being a treat to the eye. This is a spot of exotic food right in Philly.
The cafe specialized in brunches and dinners. It offers separate meals that include such tasty treats as Baba Ganoush, Fattouch, Steak Kebab, Fatteh, Lebanese Omelette, and so on. And after tasting many of these as a part of Egyptian cuisine in its motherland, I can say that Suraya does extremely well.
Website: https://www.surayaphilly.com/ 
Dim Sum Garden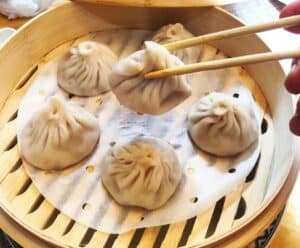 Spicy ht dumplings, fresh noodle soups, and savory Chinese dishes await you in this beautiful location. It brings you closer to the atmosphere of the exotic East. Just notice how varied Philly is in terms of the national cuisines!! 
During the lockdown, the place only works with takeout and delivery orders, but if you come to hilly after the whole mess, you'll enjoy the modern interior of this traditionally oriental cuisine spot. The story of this place began with the Chinese steamed soup dumplings and the amazing women (Xiao Long Bao) who came to the USA to share amazing family recipes with the foreign people. Since then, Dim Sum Garden has been the favorite Philly spot for Chinese cuisine. 
For a savory experience, visit the website https://dimsumgardenphilly.com/ and make an order. 
Jezabel's Argentine Café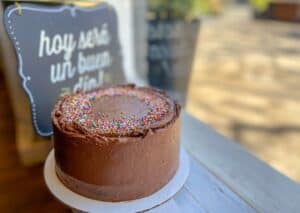 Let's travel to Argentina this time. In our thoughts, of course, as we enjoy dinner at one of the best West Philly restaurants. The owner transfers the family atmosphere of hew homeland dishes to the small and cozy cafe. This is also a takeaway bakery if you are on a run and want a quick (yet delicious!) snack on the go.
My personal favorite at Lazabel's is empanadas. You can order a dozen empanadas of three different tastes for $45. Frankly, this is too much for a petite lady, so be sure to split them with your travel partner! 
Website: https://www.jezabelscafe.com/
John's Water Ice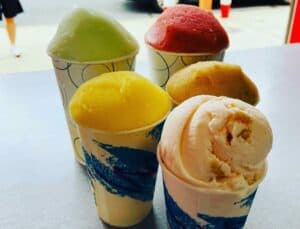 It seems that old family-run vendors, bakeries, and cafes are a ten in Philly. This one proudly hides its secret family recipe as well! 
Philadelphia is the capital of water ice. No other U.S. city relies on this treat to withstand summer heatwaves as much as Philly. This cold dessert is offered in many places, but John's is the best. 
A great part of John's is that it is all-natural! Ass the homemade and use real fruit and fruit juice! And, also, you can combine water ice with gelato! A perfect treat for a hot day. 
Website: https://johnswaterice.com/
Hershel's East Side Deli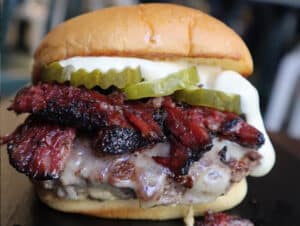 If you need a quick snack but Jezabel's is nowhere around, or you simply prefer a Jewish deli for your next stop, hop into Hershel's. And you know what you'll find there? The best pastrami in the city! Well, not only pastrami. As you sit at the counter of this somewhat retro deli, you are attacked by the delicious aromas all around. Bagels, briskets beef, and that delicious steamy soup!! I wish I had more time to try all the savory-looking offers.
Website: https://readingterminalmarket.org/merchant/hershels-east-side-deli/ 
Zahav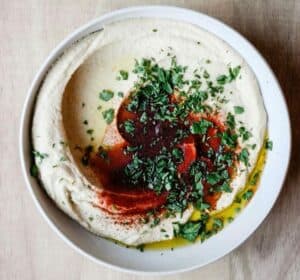 Can you truly go by the James Beard's awarded the best restaurant in the country without taking a bite of its delicious dishes? I think not. 
This is why I couldn't miss the opportunity to visit this renowned Israeli restaurant as well. And the hype is well worth it. And now I'm recommending it to you as well. Its food is cooked by a high-class chef, so the tastes are amazing. However, I'd also like to highlight the esthetics of every offered dish. Among all the places I recommend in Philly, this one has the prettiest food. A personal favorite of mine – pistachio cake! 
A tip: make a reservation, especially if you plan on coming on weekends as this is one of many unique restaurants in Philadelphia PA. 
Website: http://www.zahavrestaurant.com/ 
Sarkone's Bakery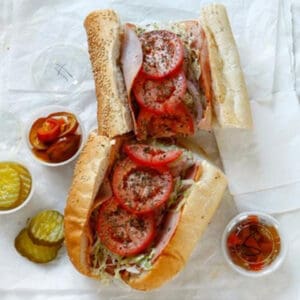 This one is a cozy family bakery that carries the best Italian traditions to the far-away Philadelphia. Sarcone's was established a hundred years ago by the Italian immigrant Luigi Sarcone with exceptional bakery talent. Today, the place services the tastiest pizza in Philly, as well as a variety of cookies, bread, and other pastry popular in Italian cuisine. 
As you enter the place, you see rows and rows of beautiful savory pizza waiting and enticing for a cheat meal! And the aroma of freshly-baked bread is hard to resist as well! 
During the lockdown periods, you can order anything from the bakery for home delivery. 
Website: https://www.sarconesbakery.com/#family 
This is my top 7 list of the best food locations in Philadelphia! I'm sure that there are lots of other cafes, delis, bakeries, and restaurants that are just as awesome. I'd appreciate your recommendations for the next time I'm in the city! I hope it'll also be helpful information for our reader.