When traveling to such an exotic country as Morocco, you cannot miss a single detail of its unique culture. One thing that is not so different between us – the love of delicious food!
Moroccan food is a unique mix of such distinctive cuisines as Mediterranean, Andalusian, Amazigh, ad Saharan. When in Morocco, every tourist has to try a wide selection of dishes to dive deeper into this culture and the everyday life of Moroccans.
The fruit and vegetable scene of Morocco is predominantly Mediterranean with the addition of a few tropical dwellers. As for the meats, you get beef, goat, lamb, and mutton mostly. Obviously, chicken and seafood are an essential part of the cuisine. Spices are used extensively and include most of the worldwide known titles. Thus, I'll not enlist all of them here.
The most popular beverage to deal with the hot weather and dry climate is mint tea. You'll see it everywhere. People drink it at all times of the day and night. Personally, I perfectly understand their love doe mint tea as I've been mainly drinking it for a couple of years already.
Now, to the "main course" of the list.
Tagine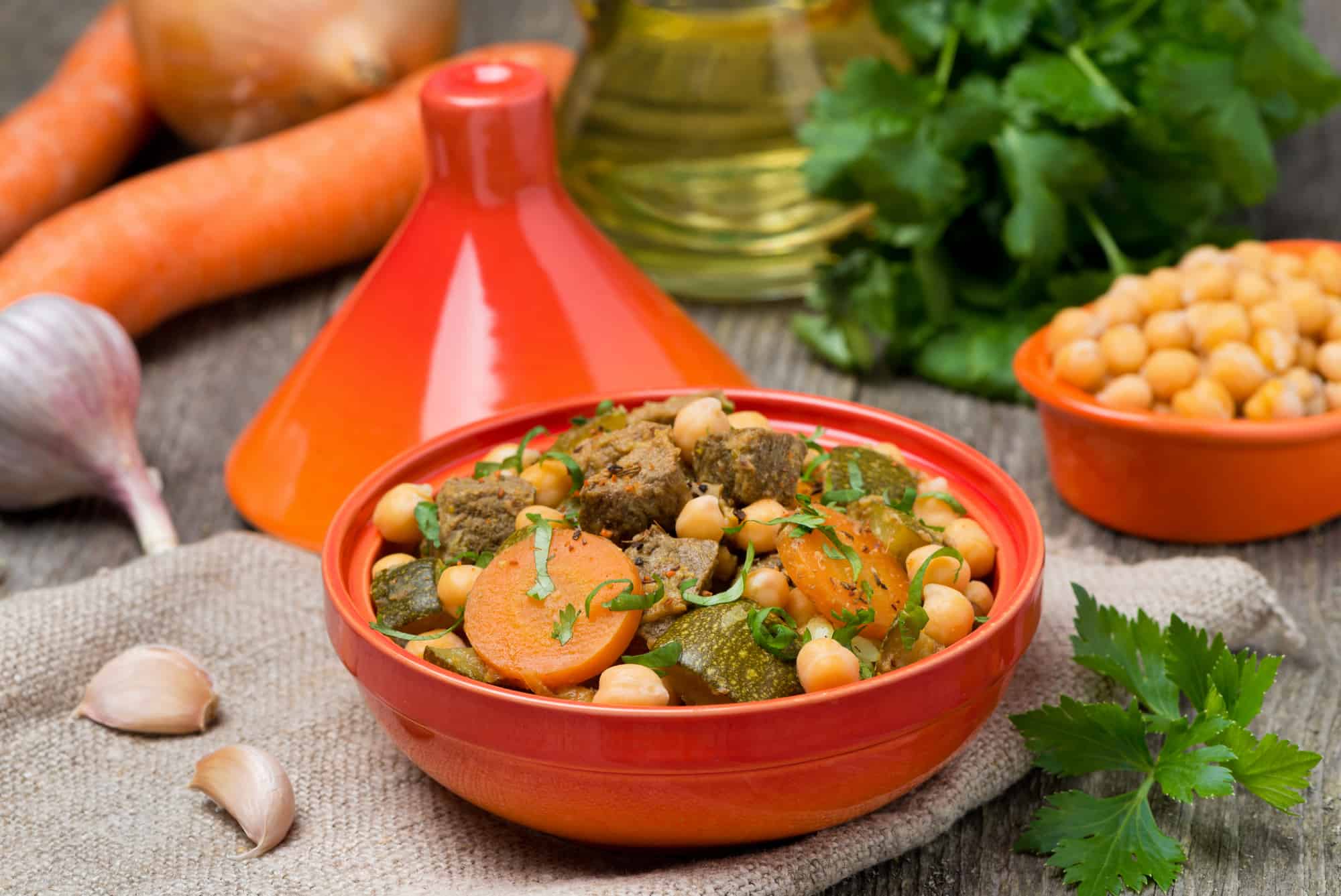 One of the first dishes you will see in Morocco is Tagine. You can basically find it everywhere! Small family-owned diners offer their secret recipes that all taste unique. Big high-class restaurants serve this traditional dish in futuristic platings and unusual ingredients.
The traditional ingredients include a mix of meat and vegetables slowly cooked in a clay pot that gives this name to various dishes—the pot homes in a distinguished conical "lid" with a round handle on top. The main reason for such great distinction between tagine served in different arias is the variability of ingredients placed in the pot.
You can also easily cook it at home, if you bring a tagine pot as a souvenir from Morocco.
Couscous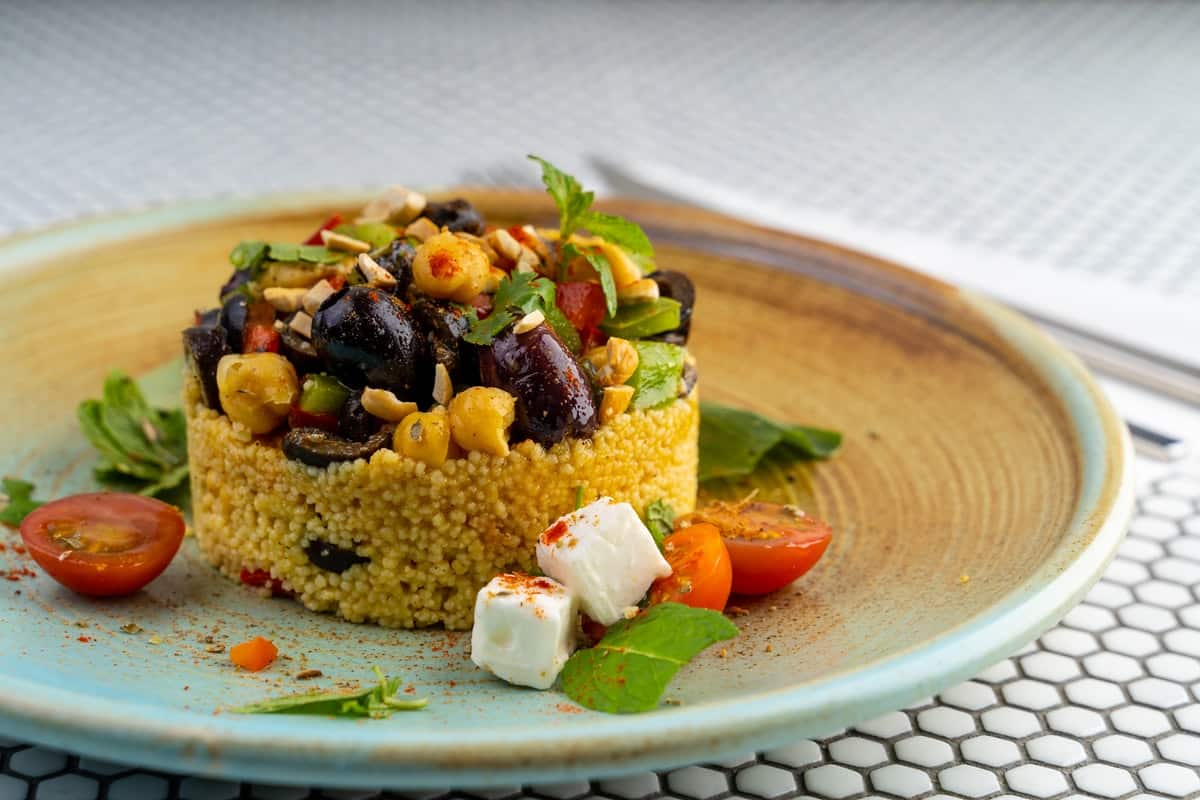 I bet you've tried this dish outside of Morocco initially. It's become a popular side dish all around the world. For me, couscous grains have long become the favorite kind of porridge and a side dish overall! I regularly prepare it at home to serve with meats and vegetables.
However, I strongly advise you to try this dish in its homeland – you'll learn the true and proper flavor of it. The mixture of added herbs and meats/vegetables is the epitome of Moroccan cuisine.
The two key ingredients uncovered by the local chef that I've ever used at home are raisins and caramelized onions. Try them sometime.
Lamb/Beef With Prunes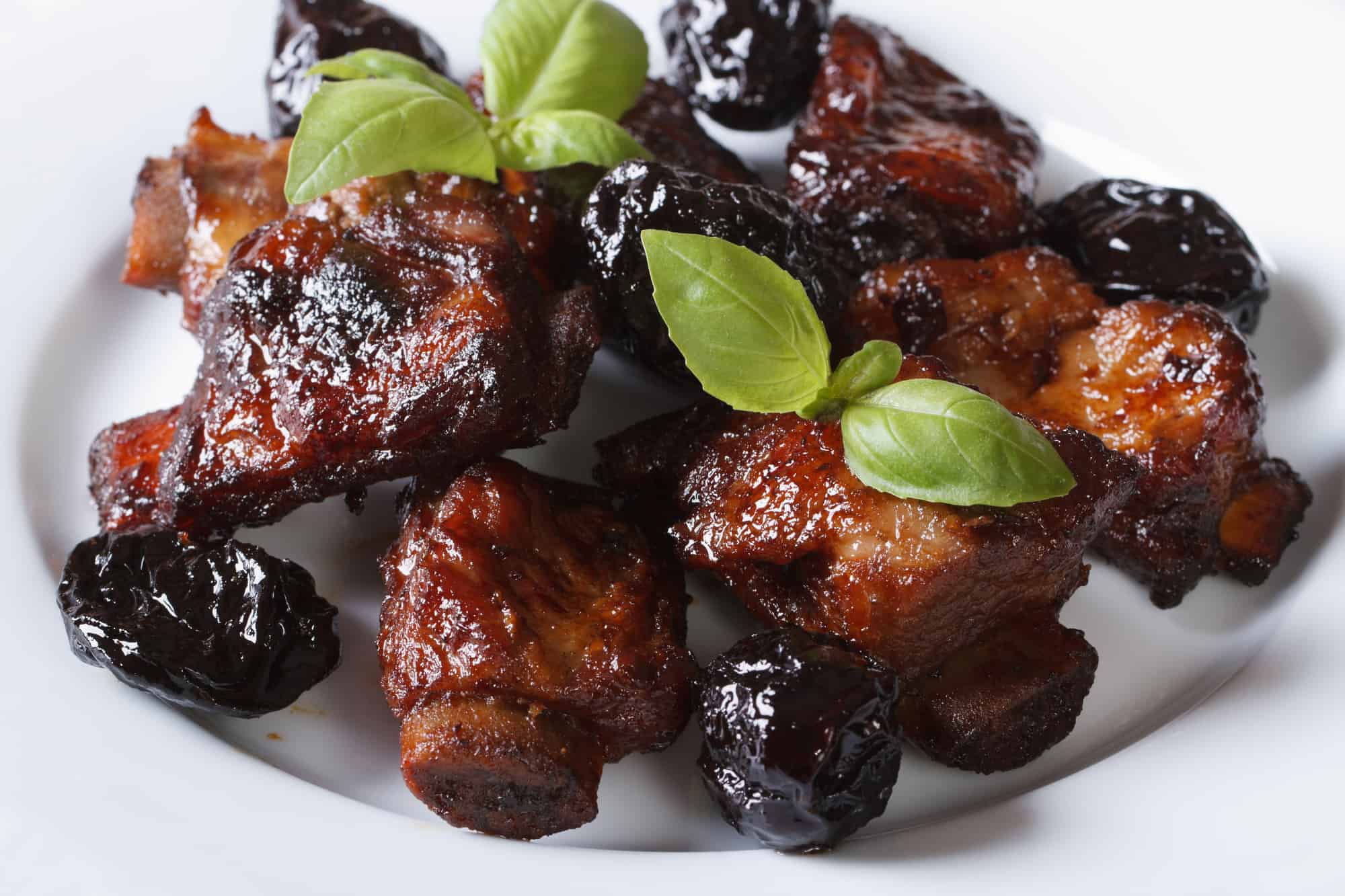 Prunes are not something we often consume in our daily life. At eat, it's not the regular ingredient for meats for me. At a healthy dessert, I buy them sometimes. However, since trying this dish in Morocco, I've been obsessed with adding it to my beef once in a while.
At first, you may find the taste strange a bit if you haven't tried a similar combination before. In time, you'll appreciate the sweet notes it adds to the meat and the deep aftertaste. After that, you can try cooking a similar dish at home.
Presoak prunes in a mix of honey and cinnamon. Add them to your almost-cooked meat. Top it with roasted nuts!
This is a combination of lamb and beef. For poultry – use lemon and olives.
Harira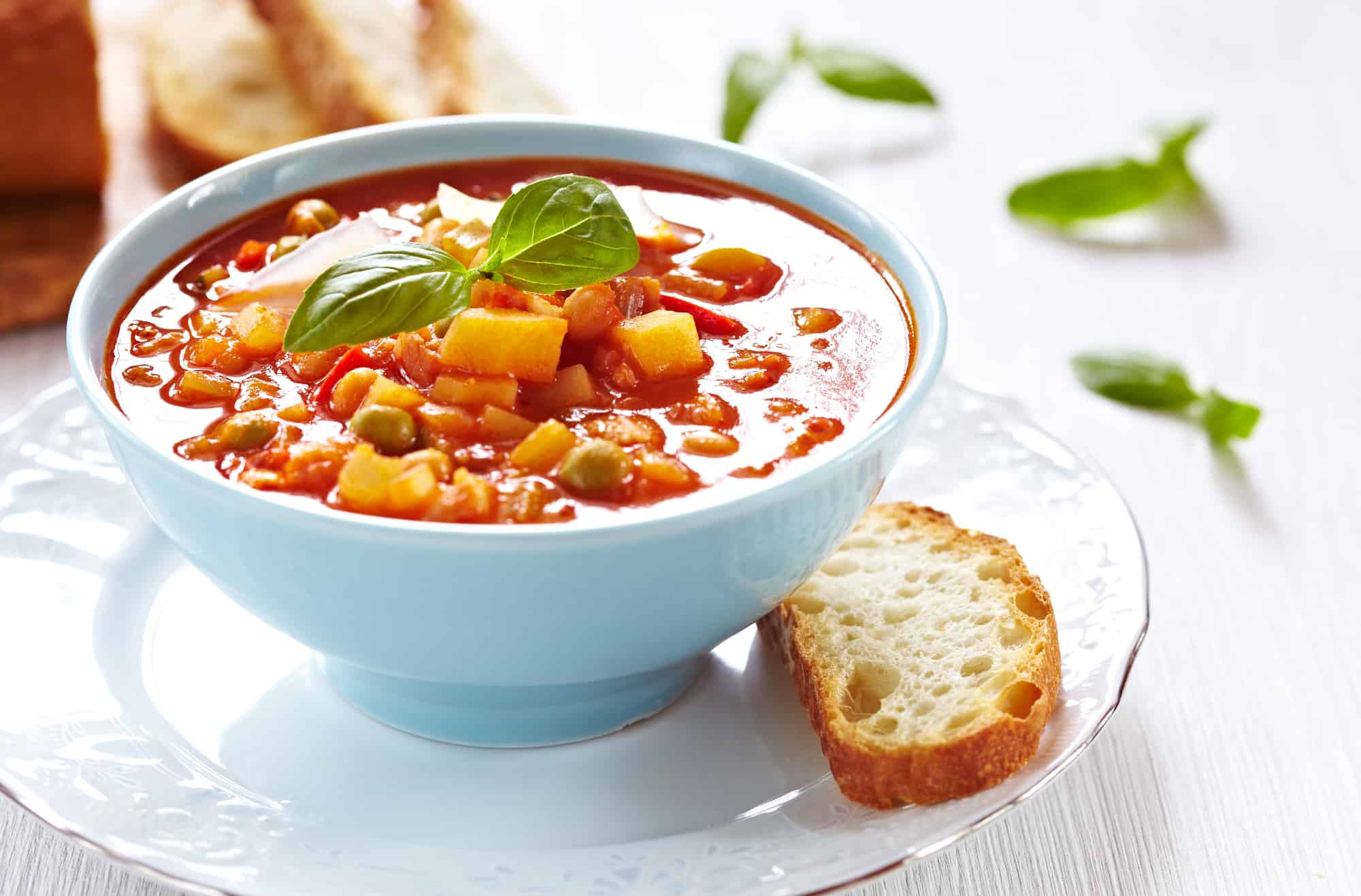 This is undoubtedly my favorite Maroccan soup! It has a tomato base that I love and contains lentils and chickpeas. A hearty meat broth comes as a foundation. I prefer it served with noodles, but there is also an option to replace them with rice.
Admittedly, this is not an easy soup to make at home as you take a look at the traditional recipe. Thus, this dish will be the "reservation for the future Marocco travels" if I want to try it one more!
Mechoui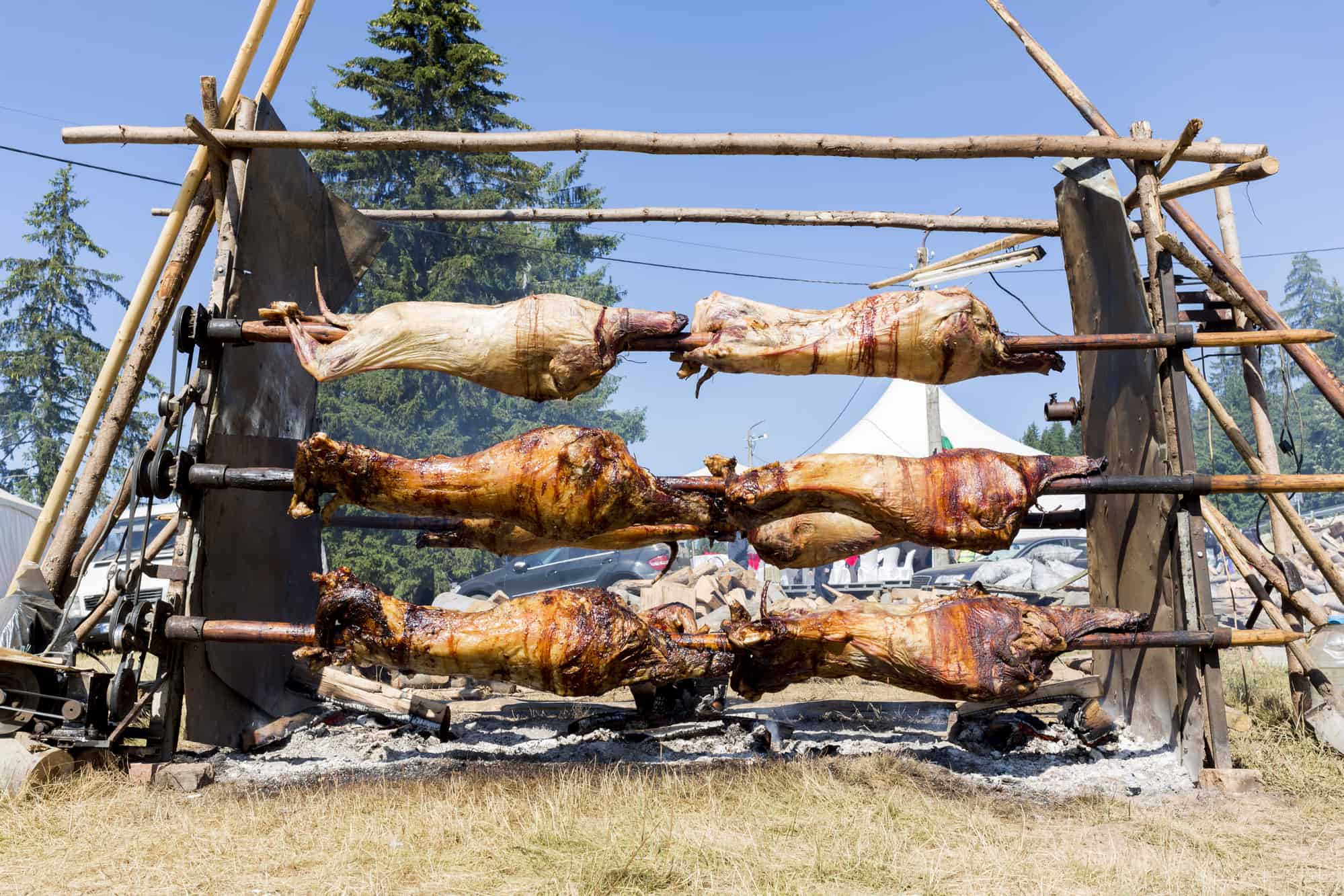 If you are as far from vegetarianism as it could be, I know that you will love this dish. Mechoui is simply roasted lamb, traditionally in big pits with wood. The most interesting part of the process? The whole lamb is roasted at once! Though you will see only a leg cooked in many places, the traditional recipe requires the entire animal.
As a result of slow roasting, you get meat that is more tender than you can expect from a lamb.
P.S. This is a pleasant process to observe even compared to another traditional Maroccan food – steamed sheep head.
B'ssara
This one is my second-favorite soup of this cuisine. The locals mostly serve B'ssara for Moroccan breakfast. It is a rich and almost creamy soup (something like a stew, maybe). It is made of cooked of dried beans, served with a swirl with olive oil on top and a warm piece of bread. To me, it tastes more like porridge. Just like many other fava bean dishes I've described in the previous article on Egyptian cuisine. But Moroccan cuisine considers it a soup. So be it!
Spicy Sardines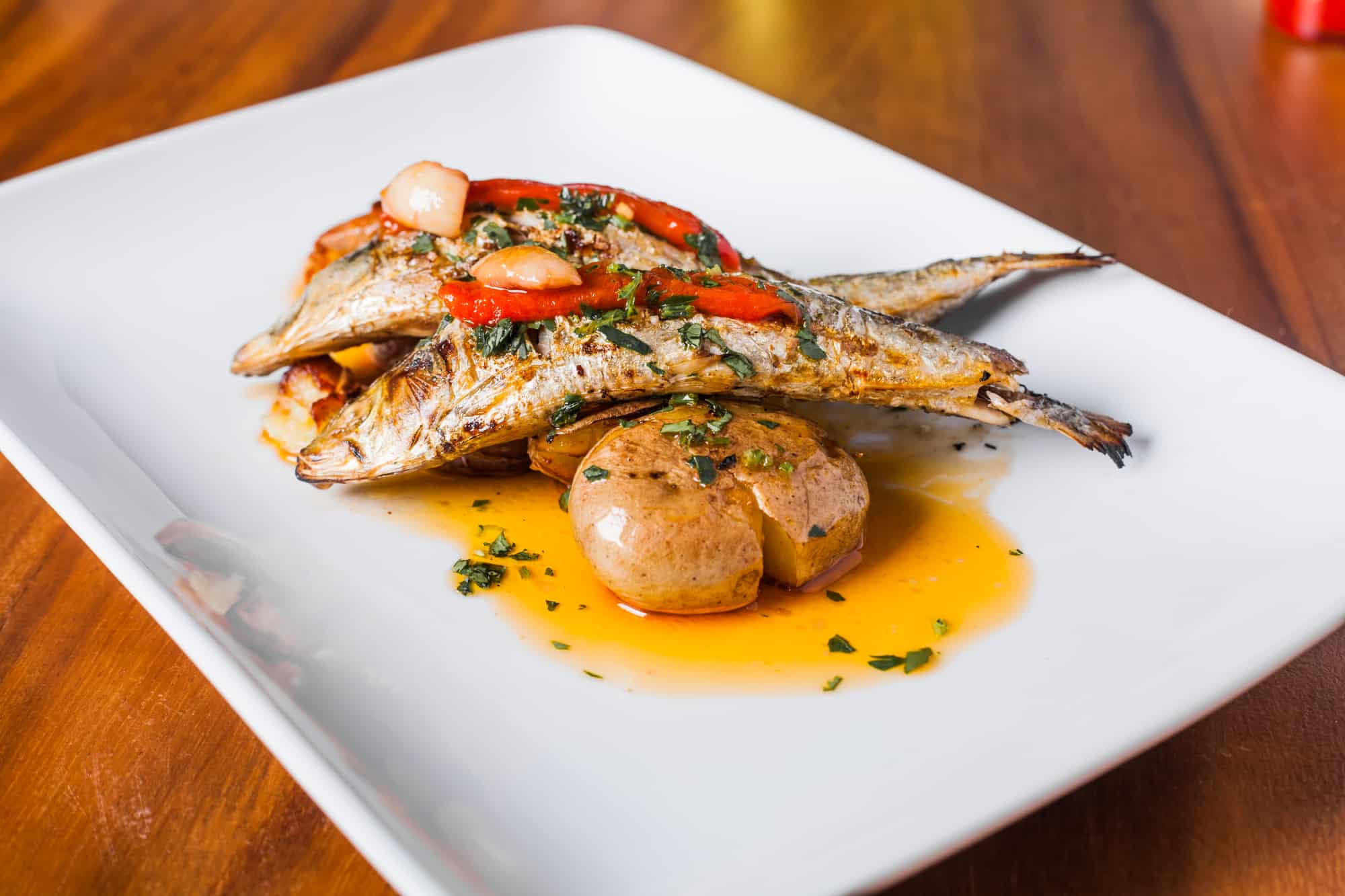 Morocco is a country with an extensive shoreline. AS a result, it has a variety of fish dishes to choose from. Aside from the regular roasted fish assortments, I'd like to highlight the local sardines. I've tried different sardines in several parts of Europe, but they are nothing compared to these traditional ones.
Yes, a major factor that makes me all in love with them (as it'll do for many people) is the overall spiciness of the dish. Here, sardines come in all forms and tastes, Understandable, considering the fact that Morocco is the largest sardine exporter.
The secret to this dish is the Chermoula sauce (mix of herb, spices, and fresh chili pepper) that adds spiciness and makes these sardines taste incredible.
Fish Chermoula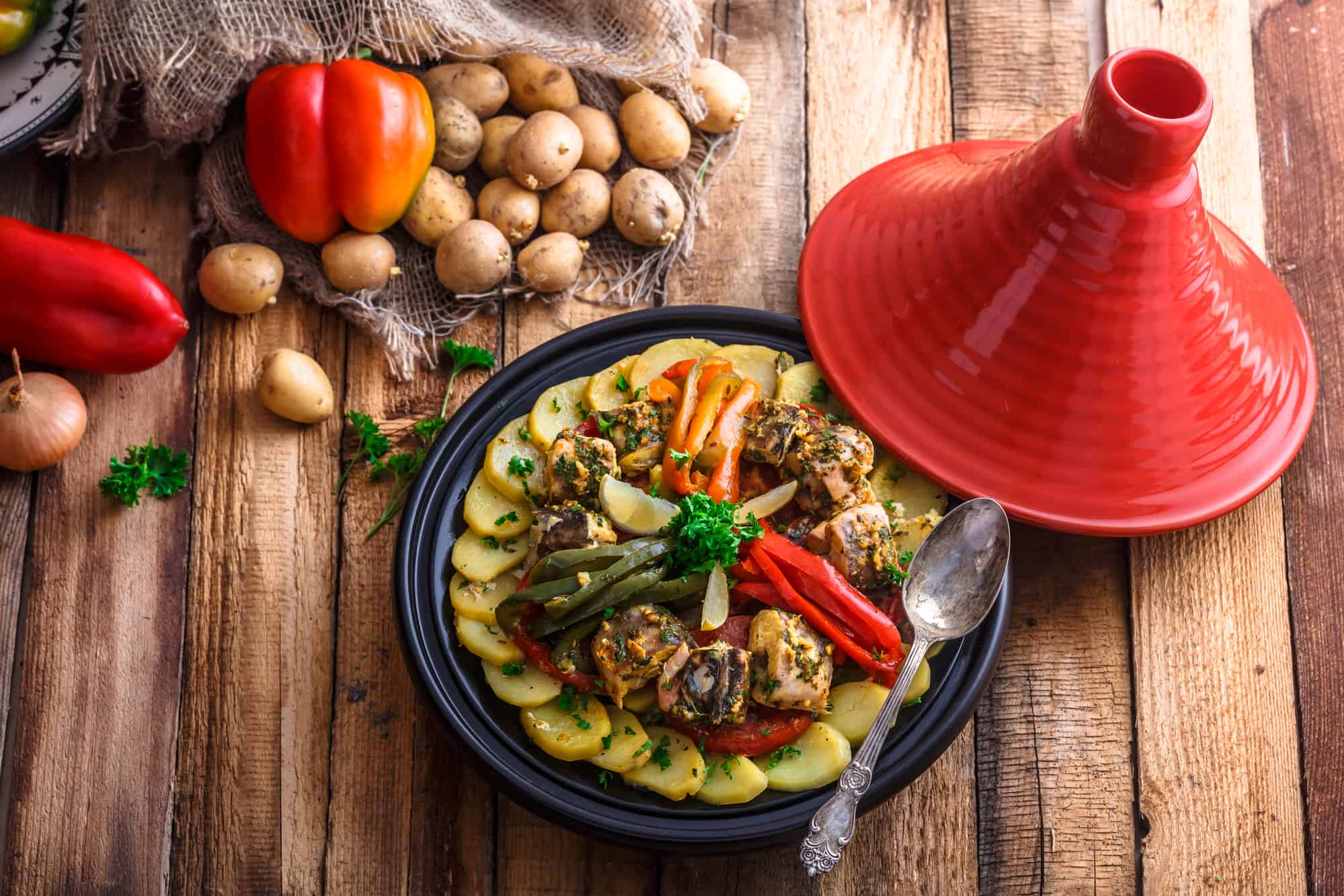 Another fish dish on my list is served with chermoula as well! That should mean that the sauce is more important, right? Probably.
Many Moroccan restaurants know the deep connection between seafood and chermoula. They use it as a marinade and sauce alike.
If you are interested in making your own chermoula mix at home, follow this recipe by Caroline's Cooking.
Shebakia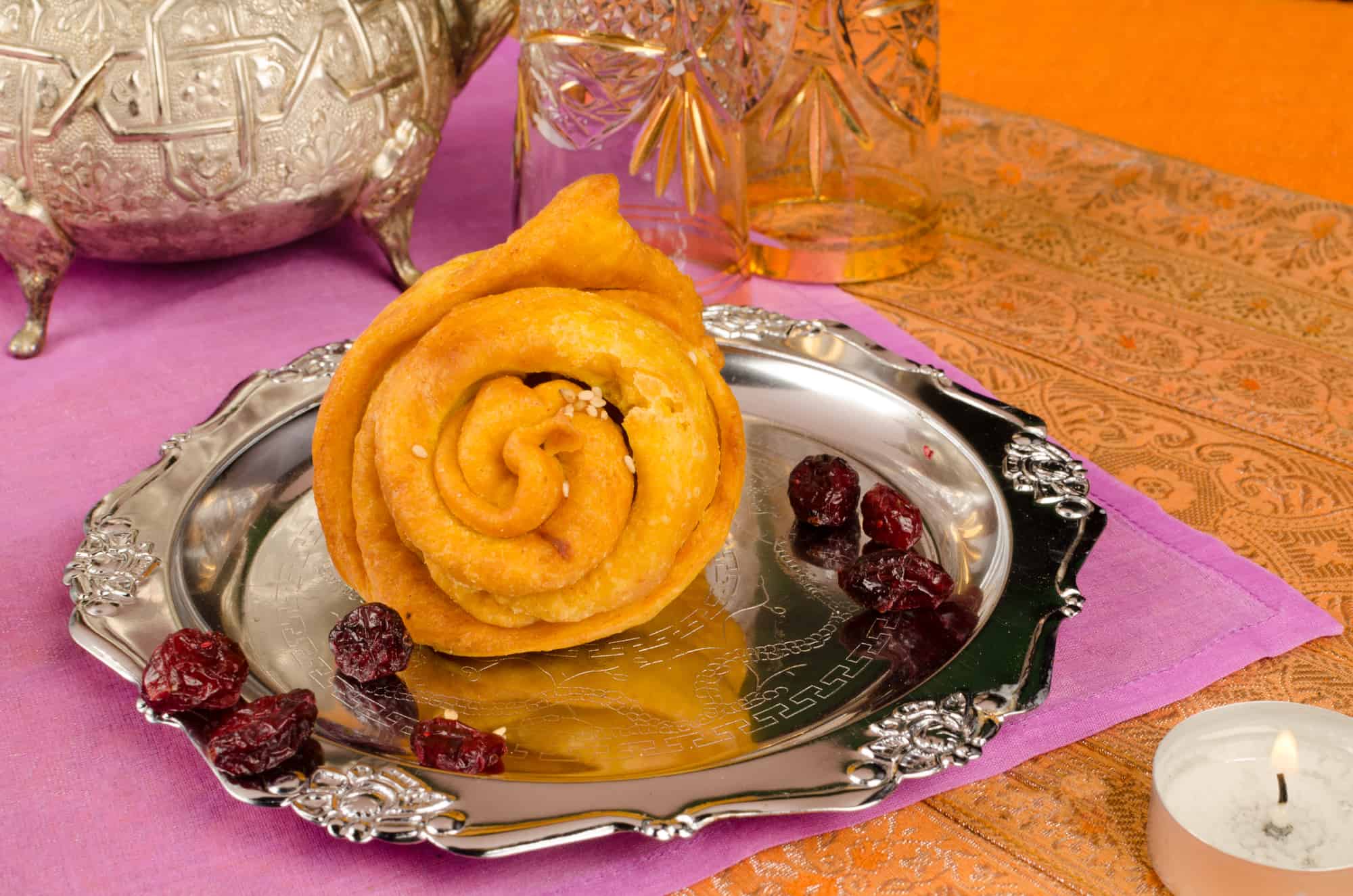 Sweets! Sweets! This is finally the time for dessert. Unfortunately, the country is not the leader in the number of quality desserts. However, there are a couple of exceptional sweets that I like, though!
One of such desserts is shebakia (which can also be spelled as chebakia.) Basically, this is a sesame cookie with honey. It is shaped like a flower to instantly catch your attention. These sweets are a magnet for bees. Be careful on the market near the sweets stalls.