Traditional Ecuadorian food has a vast variety of local recipes in all areas of the country. As a tourist, you will have no problem choosing between the wide range of delicacies, no matter their diet. This rich cuisine includes all sorts of fish, vegetables, meats, poultry, seafood, pasta, etc. If you are a foodie looking for new tastes in South America, Ecuador should be your primary destination.
Are you looking for a gastronomical adventure in Latin American countries? You are in for an impressive ride. Traditionally, the region's food cultures are a clever fusion of the indigenous people's recipes and the colonist cuisines brought from Europe.
Latin America has especially strong ties with Spain and Portugal. Thus, if you were in these countries before, you would be accustomed to some local dishes. However, most of them come with a few alterations that add unique Ecuadorian notes to every dish.
Please notice that these are just a few worthy dishes that I had an opportunity to try. After all, how can I recommend food I haven't tried before. I'm sure that there are tons of other dishes just as good. Please, share your suggestions in the comments section!
Locro de Papa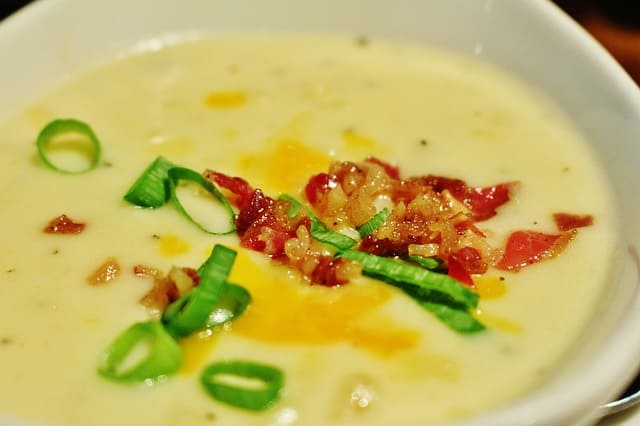 This potato soup is the first thing that comes to mind when I think of Ecuadorian food. Locro de Papa is served in many locations, and it is always hearty and tasty. Personally, I like the combination of potato and cheese that is combined in this soup. In South America, you can make potatoes in all kinds of dishes in various forms. Avocado slices usually accompany this rich and heavy soup. It also may even be used as a thinner dip.
Ingredients: potato, onions, chicken stock, cheese, milk, avocado; can be served with feta.
Fanesca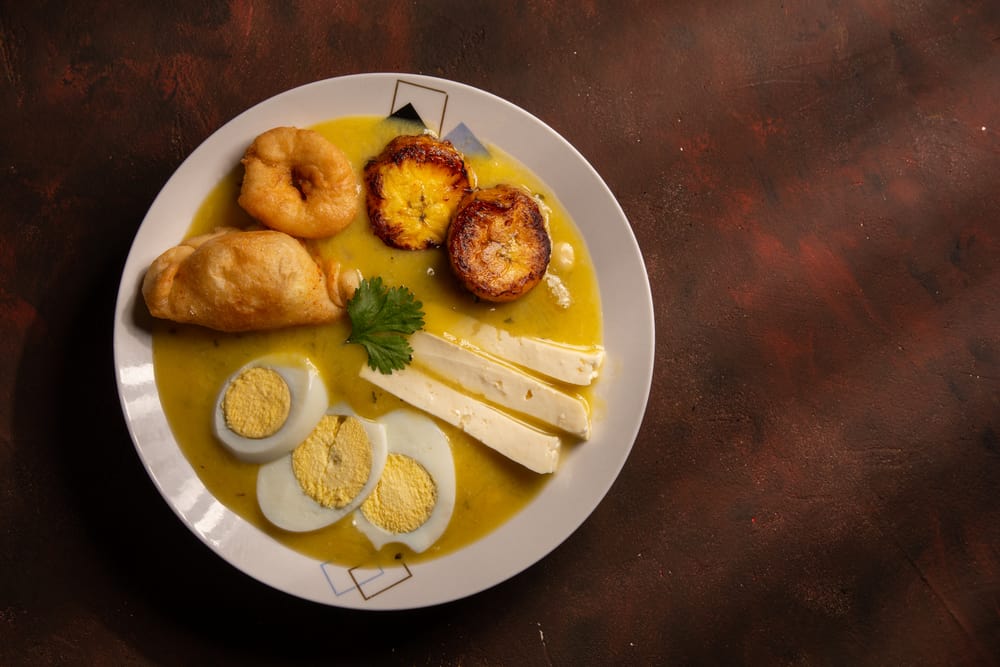 This traditional dish in Ecuador has a bit of a religious connection. Families often serve it a week before Easter. However, you are a tourist and can try any traditional food right now and there! So, don't miss an opportunity to try this unbelievable mix of 12 different kinds of beans! They represent 12 apostles; thus, this is a sacred dish around Easter.
Fanesca is a huge dish better split between two people.
Ingredients: 12 kinds of beans (I cannot remember them all, unfortunately), pumpkin, fig leaf, eggs, plantains, and herbs.
Ceviche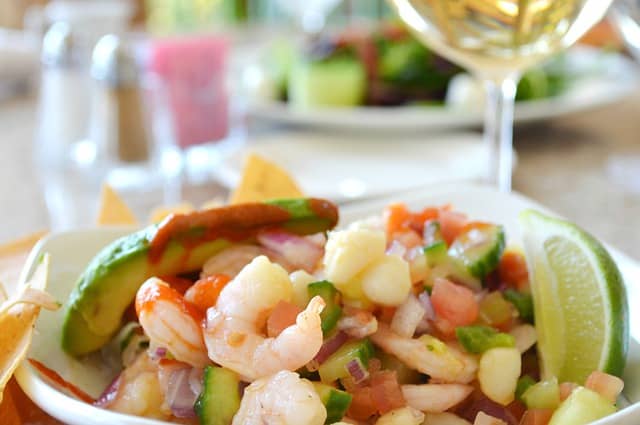 As far as I remember, ceviche takes its origins in Peru. However, this is a typical dish in many Latin American countries. Besides, it has its unique taste in every place. This is basically raw pickled seafood. Depending on the season or location, you'll get a different mix of marine ingredients. The mix of brunoise seafood is sprinkled with lemon juice to create an acidic reaction instead of cooking it. While other countries may add a bit of spiciness to the dish, Ecuadorians prefer a more mellow taste.
Be sure to order ceviche only at reputable locations known to the highest freshness standards.
Ingredients: seafood assortment, lime, salt.
Chicharrón de Pescado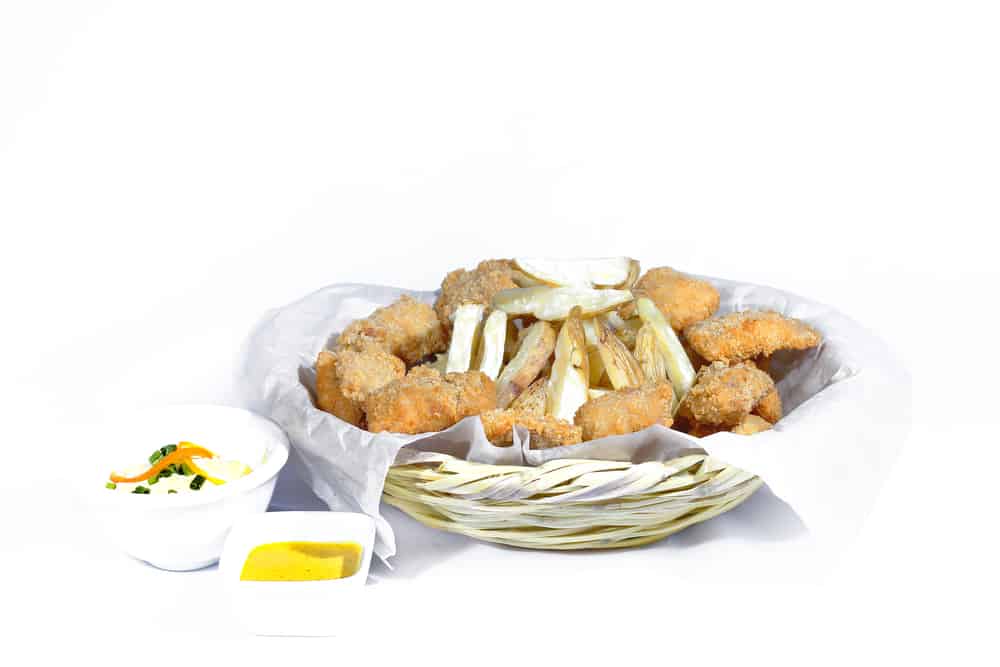 Chicharron – doesn't it ring a bell? The dish is so popular all over the world that you've probably already tasted a few Chicharrones in your travels. In Ecuador recipes, though, the already bland dish (due to its widespread popularity) does not seem so boring. Here, chicharron is a fish dish instead of pork.
If you don't know this dish yet, Chicharrón de Pescado is pieces of peed-fried fish served with lime, plantain, and greens.
Ingredients: fish, breading, and garnishes.
Trucha con Hierbas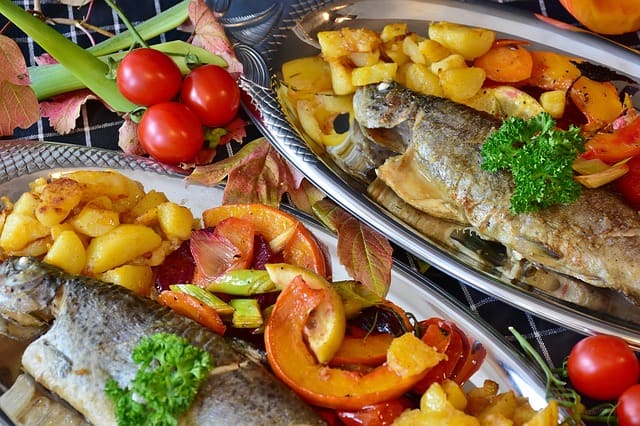 Educador is a seafood-heavy country, And I found myself enjoying all sorts of fried, baked, smoked, tickled fish, and so on.
Trucha is trout gently simmered with butter on a pan with aromatic herbs until it gets crispy skin and tender meat inside.
Ingredients: trout, butter, herbs, veggies blanched and mixed with sauce.
Churrasco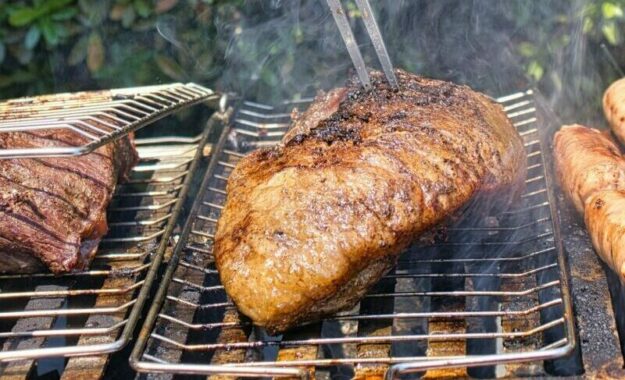 Churrasco finally leaves the seafood part of Ecuadorian cuisine and gives tourists an opportunity to indulge in the regular and familiar beef. You may try churrasco in Ecuador and in some other country where the cattle industry is bigger. But you'll feel a noticeable difference in them. In this country, you get 100% pure beef without hormonal alterations and antibiotics.
In this country, you'll mostly find thinner well-done cutlets instead of the variety of other locations. But this change is totally worth the guarantees with perfectly healthy food.
Ingredients: beef, garlic, herbs.
Empanadas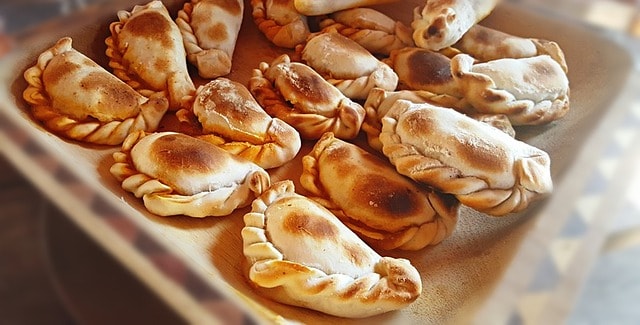 Empanadas are my love from the Philly food location of Jezabel's from the recent post! Tasting Argentinian empanadas in Philadelphia may be a bit exotic. However, if you can't miss this opportunity to try them in Latin America is the perfect opportunity to compare the two tastes.
And they are different, but not in a good way. Empanadas come with a variety of stuffings. Thus, you have dozens and dozens of options of just how these cute tiny buns will state. In Ecuador, empanadas are prepared with meats, fish, cheese, sweets, and so on.
Thus, the ingredient list always differs.
Hornado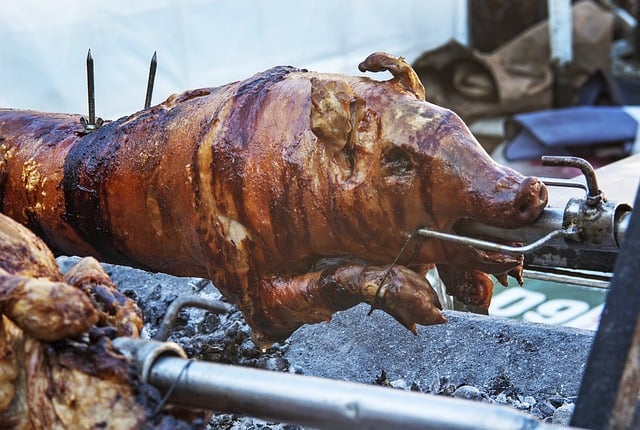 How can you not like a roasted pig that is the favorite food of locals? In addition to the terrific taste and the aroma just as mouthwatering, Hornado looks delicious as well. The sight of a roasted pig is a no-no for vegetarians. But most Ecuadorians love this dish and often serve it for celebrations and holidays.
It is carved freshly from the pig on the markets, similar to jamon and prosciutto in Italy. Food vendors usually serve Harnado with plantains, veggies, or fried potato cakes.
Ingredients: young piglet (sounds terrible but delicious)
Llapingachos
Speaking of the potato cakes served with Hornado, they are called Llapingachos. It is the perfect side dish that suits all kinds of Ecuadorian meats and fish. Think of hashbrowns, but extra! Just add cheese! And you get the tastiest snack in Ecuadorian cuisine!
Ingredients: grated potato, cheese, seasoning.
Dulce de leche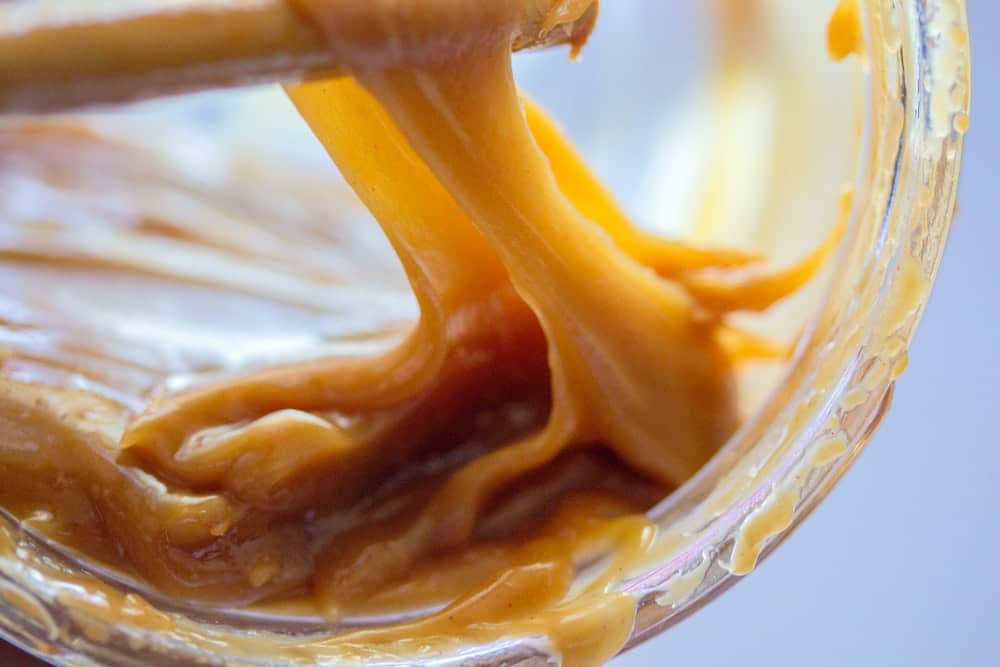 It's finally time for dessert! As you've noticed, I'm a bit of a sweet tooth and gladly recommend at least one dessert in each cuisine. In Ecuador, my favorite delicacy is Dulce de leche. This sticky and gooey caramel serves as a filling and toppings for many other deserts in Spanish-speaking countries.
Though this one is not a stand-alone dessert per se, you can savor this cream sauce on its own as well! Besides, its versatility makes it the featured taste of Ecuadorian desserts.
Ingredients: milk, corn syrup/sugar
Membrillo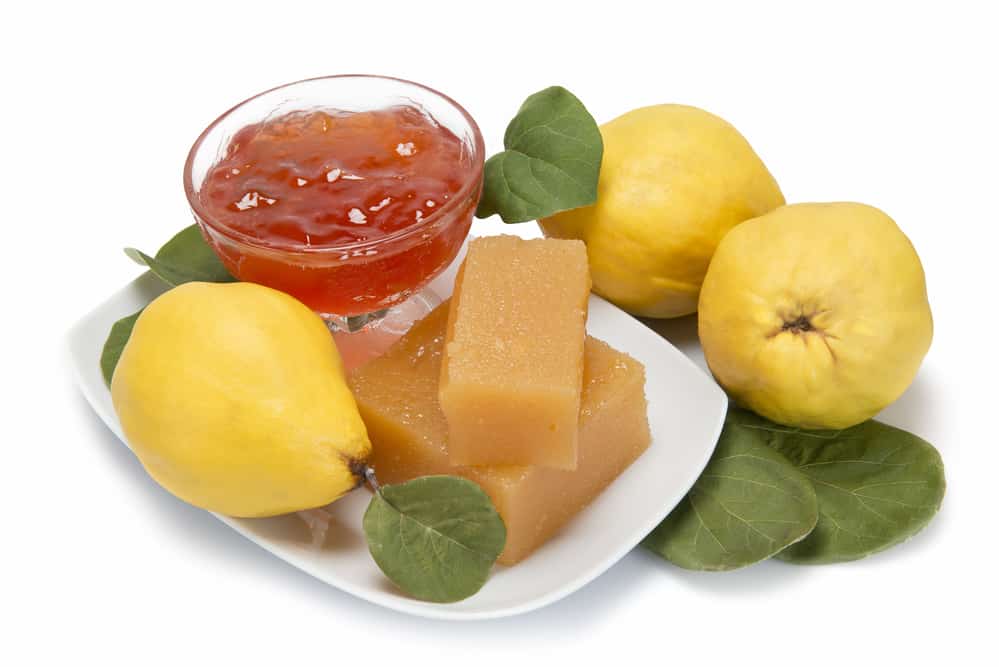 Membrillo is a jam of Quince. You can buy it as a regular jam in jars or as sliced cubes of marmalade. Quince itself is not super sweet, but the paste can be sweetened by sugar. It has a unique taste that is best paired with cheese! This is the secret "love couple" that the local population will gladly share with clueless tourists.
Ingredients: quince, lemon, sugar
These are the top dishes that I've managed to try during my stay in Ecuador. The local food is diverse and tasty. This is not the most vegan-friendly country I've visited, considering its wide range of fish, eat, and all kinds of seafood. Plus, you can find more than enough dishes with cheese.
However, if you are a gastronomical afficionado, you'll find Ecuadorian cuisine to your liking!